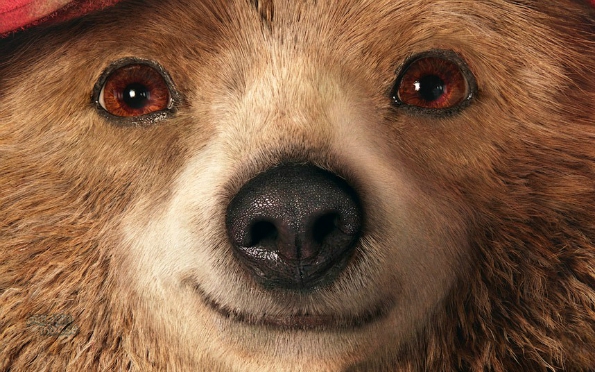 Fun filled movies that are fantastic for the entire family deserve to be added to your movie connection. Paddington is a recent movie (April 2015) that is based on a bestselling children's series. Currently, Amazon Canada has discounted Paddington [Blu-ray + DVD + Digital Copy] from $36.99 down to $16.99. Receive free shipping on Prime or free shipping on orders of $25 or more.
I conducted an extensive price comparison with online retailers both in Canada and the USA before I determined that this is indeed the best price for Paddington in Blu-Ray format. Here is a rundown on competitor's prices in Canada and the USA.
Walmart Canada sells the same Blu-Ray DVD, Digital copy combo pack for $24.96 while some local Walmart locations (in store) have it marked down to $20. London Drugs sells the same combo pack for $28.99 and you would need to pick that copy up in store. Switching to the USA, Paddington [Blu-ray + DVD + Digital Copy] costs $19.99 USD @ BestBuy.com, $19.96 USD @ Walmart.com, and $24.99 USD @ Target.com. This all means that Amazon's price is the best out there!
The story is based on a bear that makes his way to the city only to get lost in a train station where he is taken in by a family. As you can imagine, hi-jinks ensue! This movie has received rave reviews from critics and families alike. The movie has an astounding 98% rating on the Tomato Meter with this consensus by critics:
Paddington brings a beloved children's character into the 21st century without sacrificing his essential charm, delivering a family-friendly adventure as irresistibly cuddly as its star
Reviewers on Best Buy were equally generous with their ratings as long as their children liked the movie:
We bought this for our two year old that loves animation. We were not sure she would love the live action movie. But she enjoyed it and we have watched it many times since the purchase was made.
Of course, the movie is designed for slightly older children but your own child's tastes will always factor into whether they like the movie or not. I just think this is a great deal on a movie that was only released in Canada earlier this year.
By the way, if you do not do Blu-Ray then you could also purchase the DVD version that was $26.99 for $13.99 but, while cheaper, it is not as steeply discounted.
(Expiry: unknown)