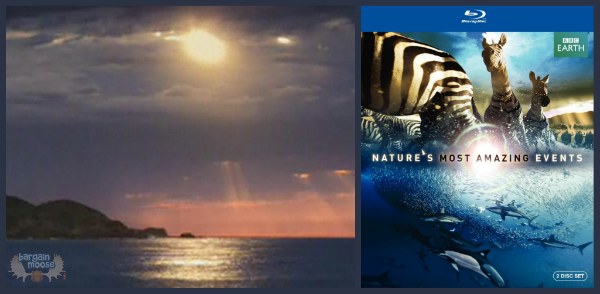 Amazon.ca has an awesome deal on Nature's Most Amazing Events in blu-ray with David Attenborough (guy from Life and Planet Earth). It is on sale for 52% off: a mere $20.99, originally $43.98. The Blu-ray is now cheaper than the DVD copy which is still $30.99.
Here is a review off of Amazon:
These 6 videos definitely have a Planet Earth feel to them, and to be honest, my girlfriend and I may even like these a little more than the Planet Earth series. The images may not be quite as striking and amazing, but they are still incredible... what we like better is that these videos follow one theme throughout the entire 50 minute episode, rather than jump all over the place like Planet Earth does. Also, each episode has an additional 10 minute "diary", which shows how the shots were captured.
I really enjoy the Planet Earth series and would love to get this! Maybe I will add it to that mini muffin pan Jodie posted about to get the free shipping!