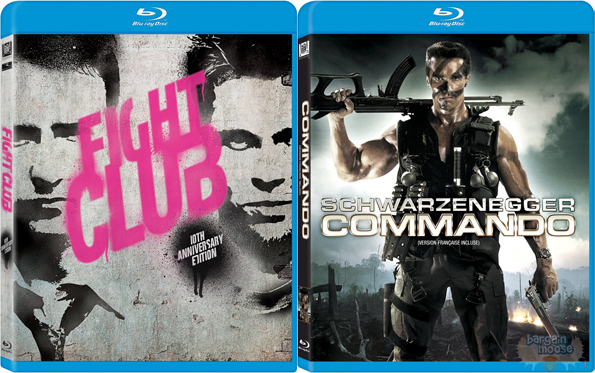 When I was browsing to see what the deals of the day were on Amazon.ca today, I spotted a little bit at the bottom called Featured Deals in Movies & TV. One such offer said, "Blu-rays $9.99 & Under - Buy 3, Get $10 Off." I thought I'd check this out as it seemed like a great offer – and it is!
The above link will take you to the selection of Blu-rays that are applicable in this offer on Amazon.ca. There are 83 movies or TV shows to choose from, including a variety of different genres; from comedy to drama to sci-fi. Adding any three to your cart will mean you get an instant discount of $10 as you are going through the checkout. Here's a screenshot of what you should be seeing at the end of checkout: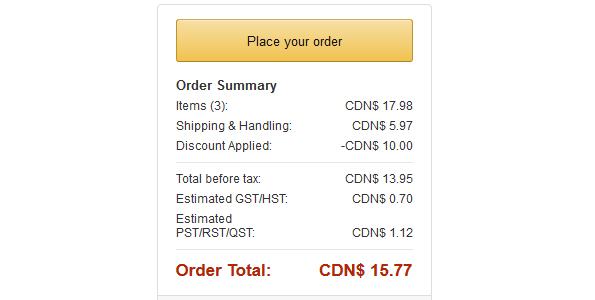 Sadly, the Blu-ray offer isn't multiplicative – I tested it out to see if you added six items to your cart, if it would give a $20 discount, but that wasn't the case. It looks like it's only three per order in this offer.
Titles Available
There are some great titles available in this offer at Amazon.ca, some very popular shows. Here's a quick list of a few that catch my eye:
I cannot price compare each and every one of the 83 items in this sale, I'll need you to do your due diligence yourself on this one. If there are shows you are interested in, pop them in to Google.ca and make sure you're getting the best deal for your bucks. I think that with the additional $10 discount, it WILL work out quite well. Just for an example, say I was to purchase I, Robot for $7, X-Men Origins: Wolverine for $7 and Die Hard for $7. In the end, the final price would be $3.67 per item!
What About Shipping?
Of course, we all know that an order under $25 on Amazon.ca will incur additional shipping fees – you only get free shipping when your order totals $25 or more. If you only choose to buy three Blu-rays, your cart won't be over that $25 minimum so I would recommend buying something else on Amazon to bring your order up to that level. As you can see on a test order above, shipping on these items alone was about $6… definitely worth ordering something else instead.
(Expires: 1st April 2015)