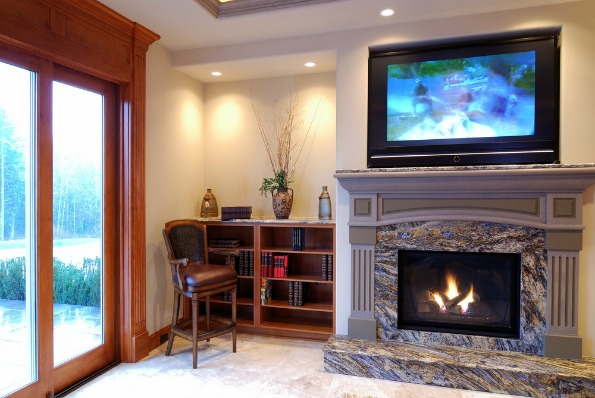 For me, Black Friday is about buying big electronics at a great price. Consoles, televisions, wireless speakers, and headsets are my favourite Black Friday purchases. Today only, Amazon Canada has discounted this AVera 42AER10 42-Inch 1080p 60Hz LED TV from $379.99 down to $199.99. You can also get a 32" TV for $148 (was $200) and a 50" TV for $378 (was $600).
This flat-screen television has a full HD display and colour quality. The 60Hz refresh rate is great for watching movies. The ultra-narrow design means you can place this TV up close against a wall or mount it on your wall. With virtual surround sound technology, you will enjoy listing to your new television as much as watching it.
While this HDTV is not a well-known brand name, it is the cheapest full HD (1080p) 42" television I have ever seen and that I can find now. This is perfect for your main television if you are on a budget, or as a secondary television in the den, bedroom, dorm room, and more.
In fact, my own parents were looking for a new television on a strict budget. They still have one of the TVs with a big rear end - so this will be their first flat screen television! They wanted a large television on a low budget - so this TV is perfect for them.
Let us do a little price comparing now. I cannot price compare this exact television as no one else except Amazon sells it. However, I will compare the cheapest televisions of the same approximate size (40 - 42"):
Walmart sells the Samsung 40" Full HD LED TV H5003 for $448.
Best Buy sells the Insignia 40" 1080p 60Hz LED TV (NS-40D510NA15) for $249.97(SOLD OUT)
The Source sells the FLUID 42" 1080P DLED HDTV for $249.96 (SOLD OUT)
Essentially, any 40+ inch television for under $250 sells out like hot cakes. This television from Amazon Canada is 42" and it is just under $200 so I assume it will sell out really fast as well.
I would recommend picking up an additional warranty if you are buying this television. The warranties cover both repairs and replacement for such a low price. You can buy a two-year warranty for just $19 and a three-year warranty for just $26. I will be buying my parents a three-year warranty as it is well worth the peace of mind.
Receive free shipping on this television as it is sold by and ships from Amazon Canada.
(Expiry: 26th November 2015)