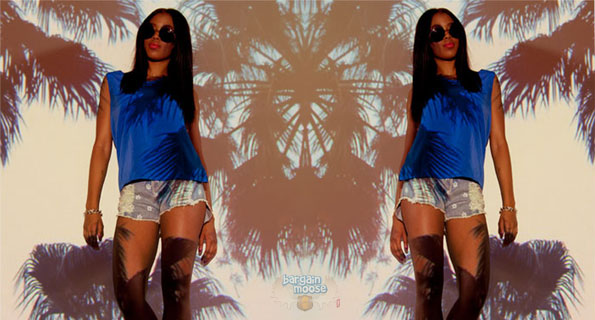 We have secured another Bargainmoose exclusive for Alexa Pope and this time, it's even better than the previous one! During a couple of weeks only, you can use the code below to save 30% off all regularly-priced merchandise.
Click here to use the Alexa Pope coupon code online now
CouponCode: BargainMoose30
Discount: 30% off regular priced items
Expires: 16th July 2014
If this is the first your hearing of Alexa Pope, then you should know that they strive to provide "fashion not for the faint of heart". This being said, they do have some pretty risqué fashion choices like the Live It Up dress for $62 and which comes down to $43.40, but they do also have very classy-looking pieces like the party doll sequin maxi. The latter actually comes down to $36.40 (reg. $52) with the discount and would definitely be perfect for a evening dinner.
If you watched the second season of Big Brother Canada this year, then this look may remind you of Neda's fashion sense. The look is actually featuring the denim vest, which comes down to $31.50 (reg. $45) but the skirt is also on sale for just $20 (reg. $52).
I also really like the red hot cape blazer, which would make for the perfect office statement piece that can easily transition to a night-time look as well. It's $90 but gets further reduced to $63.
Plus, there is no pressure to have to fill any kind of minimum order total to avoid outrageous shipping fees because Alexa Pope ships every order absolutely free. This means that you could grab anything from their $5 sale section and have it shipped absolutely free. Keep in mind that sale items don't qualify for the extra 30% off but even then, $5 deals are still pretty awesome. Take for instance the super cute chain mini skirt: it was originally priced at $32, thus putting it at 85% off since it's now just $5!
As usual, this Bargainmoose exclusive Alexa Pope coupon code may also be found on our forum.