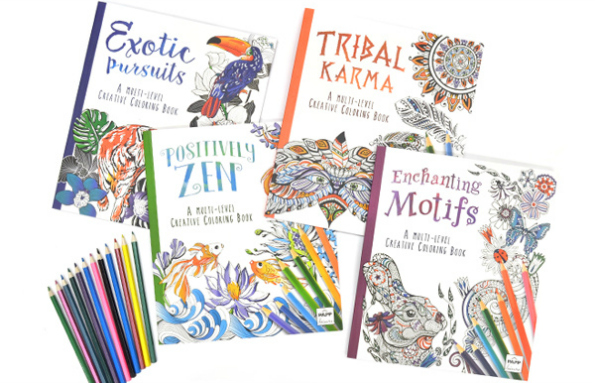 I am totally into adult colouring books these days and just bought my second book for a little variety. If you are looking to buy some new books for yourself or as a Christmas gift for a friend, then check out this sweet Creative Coloring 4 Pack (Adult Coloring Book Bundle) on sale from $51.80 down to $22.99. Shipping will be an extra $4.94, so your total cost is just $27.93 + tax. This gives you four wonderful colouring books to whittle away the hours.
I like this colouring book set because the drawings look amazing and it works out to only $6.98 per book (including shipping) before taxes. You get four colouring books with plenty of intricate images to colour. Each book has a different theme so you will never get bored. I am afraid there are so few details about these books but the email I received did show images of the inside - woohoo - and they look fantastic. The designs look to be pretty intricate with lots of variety as well. You have animals, feathers, birds, butterflies, geometric patterns, flowers, and more.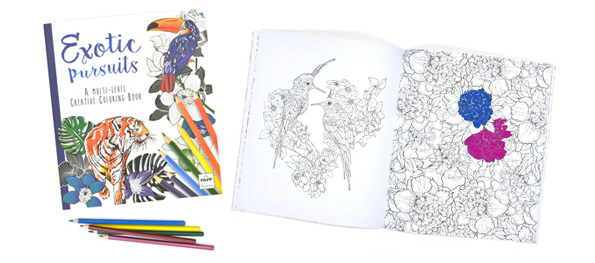 Exotic Pursuits looks to focus on exotic animals and plants from around the world. You will find full page spreads and scenes to colour in as well. You can see that the intricacy of this book is off the charts. The books are soft cover so you can bend the back of the book to get at parts of the picture close to the spine.
Tribal Karma may be my favourite of all four colouring books in the pack. The designs - with headdresses and feathers - are very Native art inspired. I also love colouring in animals so this book would certainly be my favourite. In fact, my current colouring book is animals done by a Native-American artist. I think the drawings in Tribal Karma are better than in my book.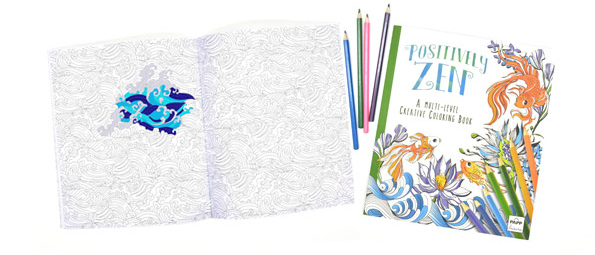 Positively Zen looks like it would drive me positively batty. Seriously - look at that two-page spread! I wouldn't even know where to start. If you love detail in your artwork, then this book is for you.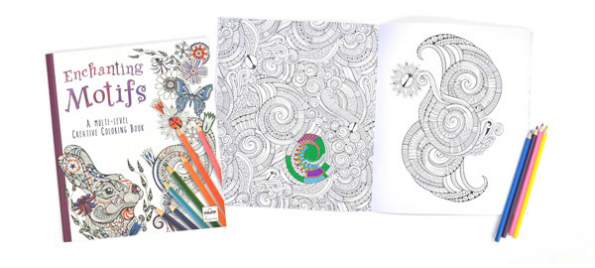 There are also plenty of fun patterns to colour in Enchanting Motifs. I like all the swirls and it looks like there will be some cool animals to colour in as well. When most good colouring books are retailing for $10+ these days, a deal like this is pretty sweet.
(Expiry: Unknown)