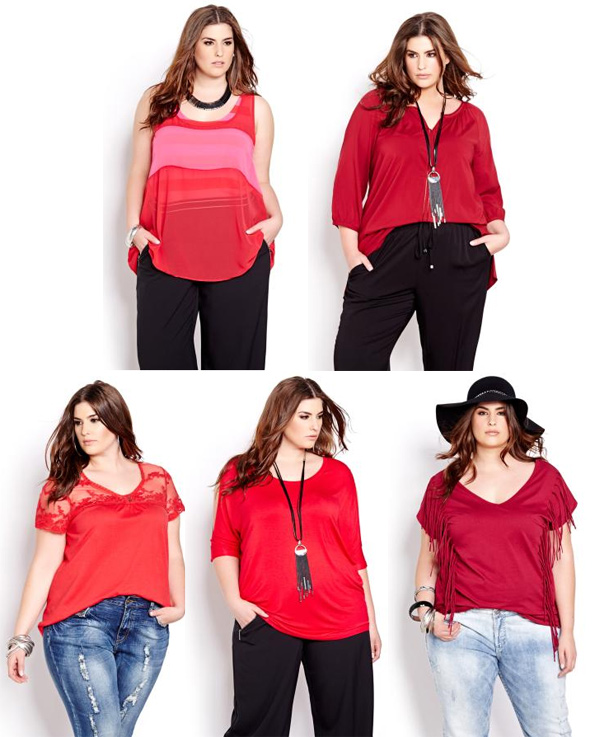 Whoop! Here's an AMAZING deal for those of you who enjoy shopping at Addition Elle Canada. This plus-size ladies clothing store has a trio of bargains which all work on top of one another, to make for some brilliant final prices. One - there's up to 78% off sale items. Two - there's an extra 40% discount off the top of that. Three - we've set up an exclusive free shipping coupon code, with no minimum spend required!
Click here to use the Addition Elle coupon code online now
CouponCode: MOOSEAEFS
Discount: Free shipping on ANY order!
Expires: 20th November 2015
This free shipping coupon code saves you $7.50 on any order! You usually have to spend $100 or more to get free shipping from Addition Elle online, so this is a perfect time to take a look and buy those lower value items which you wouldn't have done before. The sale section is the first place to look!
Let me show you an example of a sale item that illustrates all the discounts I mention in my thread title. This Lace Short Sleeve Bolero in colour viola as originally $45 and it's now $9.97 (78% off). With the extra 40% off, its final price is $5.98 – a total of an 87% discount!!
Another example of a big discount - this striped tank top was originally $22 and it's marked at $9.97 on the sale page (55% off). But when I go to the product, they drop it down to only $5.98 for adding to your cart (a further 40% off). That's actually a final discount amount of 73% on that particular item.
I found a sweater that I actually LOVE – this is the L&L Star Long Sleeve Sweater. It was $68, and the final price of it is only $29.99. I'd wear this one right NOW!
In the image above, I've been choosing some red tops – to give you some ideas for Christmas wear!
As you can see, there are some very large discounts available. And free shipping with the exclusive Addition Elle coupon codeis just the icing on the cake!!