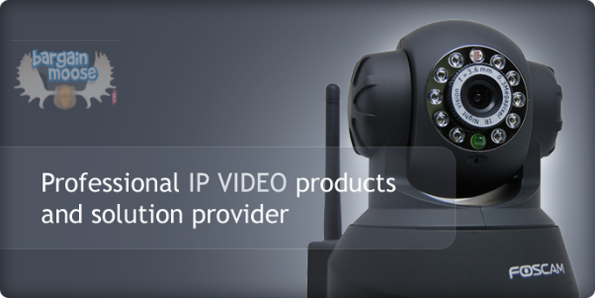 Paranoid? Own a business? Don't know the difference between the two? Check out this pan/tilt indoor security webcam from AARTech.ca!
Click here to secure your 'base' just like in the movies @ AARTech.ca
Coupon Code: 8918W
Discount: 15% off Foscam FI8918W pan/tilt webcam w/ IR night vision
Expiry: 31st May 2013
Have you ever seen in a movie or TV show where a camera follows a character through a room? That's a pan/tilt camera. This camera also has night vision, just to enhance the awesome spy-movie-vibe of owning one of these.
This camera can be hooked up to your network via WiFi or a wired connection, and can be controlled from your computer or a smartphone. You can even set it up to dump images to an email or FTP whenever it detects motion. The image is full color in the daytime and infrared night vision at night. It even has two-way audio, so you can hear what's going on as well as see!
You can't really ask for much of a better product than that for this price. It's only $84.99 to start, but you're gonna save $12.75 with the 15% coupon code. That means you're only paying $72.24. 
Shipping is about $15.
Check out more AAR Tech deals on our AAR Tech Coupon Code Page!