A Few More Boxing Week Coupons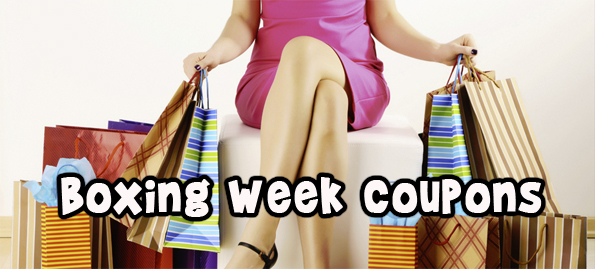 In this post back on Boxing Day 2014, I did a little bit of a roundup of some of the active coupon codes that were happening on that day. But the Boxing Week sales continue, and there are still many Canadian coupon codes that are valid and working for further discounts.
Here on our Boxing Day coupon feed, you can see more of the latest Boxing Day coupon codes that have been shared on the forums. Here's a quick rundown of a few more, for your interest!
The expiry dates of these coupons and deals varies depending on each offer, so click through to the coupon pages above and you can see the expiry dates. If one does not have a set expiry date, it means that the store didn't state an expiry in their communications and we do not know when it will end. From experience though, I don't think many of them will last any longer than the first days of 2015, so if you're interested in one, use it sooner rather than later.