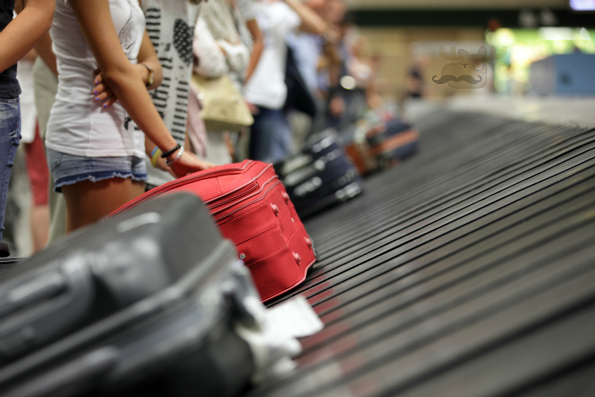 I am completely shocked by some of the awesome deals I am finding at Sears Canada right now. I was just price comparing some luggage from Best Buy, when I found this incredible deal from Sears that cannot be beat. The Via Rail Canada Cascadia 24" Upright was on sale from $199.99 down to $36.94. This luggage comes down to $26.94 after the $10 off $25 with coupon code941612464. While shipping is very reasonable at $7.95, Sears Canada offers free shipping to over 1300 Sears Stores and Sears Outlet locations so there is no need to even pay a shipping fee.
The Via Rail Canada Cascadia 24" Upright comes in one colour: green. The 24" suitcase is a mid-size suitcase perfect for most places life will take you. I have used my 24" luggage for staying overseas for three weeks to a week-long trip in Seattle. If you pack light, it can even fit in enough clothes for two people for a couple week trip.
I assume quantities are limited on this piece of luggage, as the really sweet price is just unheard of for a piece of luggage this large. I tried to price compare this piece but could not find them elsewhere in Canada. Therefore, I just looked for the cheapest luggage I could find at this size:
$56.08 @ Amazon Canada
$64.99 @ Best Buy Canada
$89.99 @ Hudson's Bay
$49.99 @ Canada Luggage Depot
The prices above do not take into account shipping costs (like at Canada luggage Depot) for shipping the luggage. Either way, this Via Rail suitcase is about half the price of the nearest cheap 24" suitcase regardless of brand or quality.
If the above bag sells out, there are still some other sweet and affordable options. The PACIFIC COAST Airlight 25" Medium Uprightwould be my next suggestion as it is on sale from $160 down to $47.99. After coupon code, you can pick up this 25" for $37.99. That is a fantastic price and the 25" is even cheaper than the 21" of the same line. There is also a 28" but it has fairly poor reviews.
A 24" suitcase for under $30? I am sold! I hope you guys like this deal as much as I liked finding it.
(Expiry: Unknown)