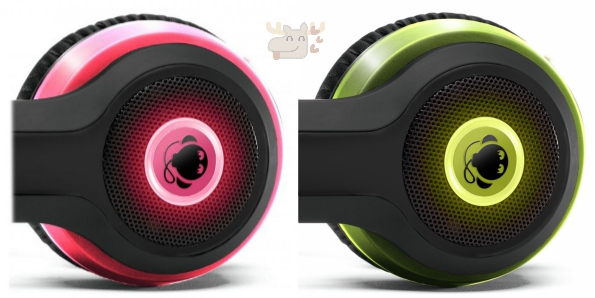 HOT deal alert! Newegg Canada has discounted a bunch of Boomphones Phantom Headphones from $175 down to only $38.99! Use our exclusive coupon code MOOSENWG817 will take another 10% off that price, thus bringing these headsets down to $35.09 each. Two colours are already sold out so get on this deal quickly!
If you are wondering if this headset truly is a deal... then check out my price comparison. I found the same headsets in stock at Staples Canada for $169.99. On Boomphone's own website, they are listed for $129.99 USD right now. Shop.ca sells them for $169.99 and ItFactory Canada has them as low as $149.95.
These headphones are the first ever set of headphones to transform into a boom box at the touch of a button. They are designed with four speakers: two on the inside and two on the outside. Essentially, these headphones are BRILLIANT.
Let us get down to specs. First, there is an LED light indicator that lets you know which mode you are in. A white LED indicates the music is internally amplified while green/red indicates you are in boombox mode.
You can turn your boomphones into a portable amp to boost the sound from your computer, electric guitar, keyboard, or more. The rechargeable lithium battery gives you 10 hours of internal use and five hours of externals use. While I cannot get a clear cut answer on whether you can use the headphones wirelessly, the battery does appear to power the amp. The battery can be recharged via a mini-USB cable.
This headset also has all the basic features you need. Make and answer phone calls with the headset. You can do so privately or turn your headset into a speakerphone.
The only question left is, which colour do I buy? Personally, I just purchased the headset in pink because it looks amazing with the black. Usually I do not like pink but I can make an exception for this headset. The green also looks pretty amazing. I wanted to buy both colours!
Seriously Moosers... this may be the hottest headset deal I have ever posted! Check them out before they sell out like the other colours have.
(Expiry: Unknown)