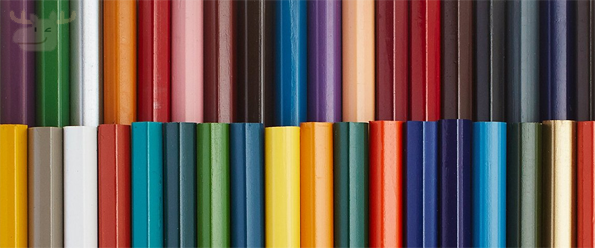 *** BUMP - now a great lower price for these pencils in the Black Friday sales @ Amazon! ***
Hot diggity colouring pencils! I've found a cracking deal this morning, on this set of 36 artist lead pencils, the Prismacolor Verithins. Originally priced at $30.24, you can grab these colourful boys right now for only $22.05$16.99 at Amazon Canada.
TIP FROM ME: if you're interested, please buy now before the deal expires – I don't think they will stay at this price for long.
For those of us who use Amazon Prime, then the shipping on these coloured pencils would be free. If you don't have Prime, then you need to add something small to your order to get it over the $25 mark for free super saver shipping to your home.
As for prices elsewhere of this set of 36 Prismacolor Verithin Artist Pencils, I've spotted the exact same set for $35 at Staples, $40 at Best Buy, and $40 at Michaels. As you can see, the Amazon price is stupendous and worth grabbing right now.
Why would you want to buy these colouring pencils?
For a young kid who loves colouring!
For a teen who needs them for art supplies for school!
For yourself to do some adult colouring!
Did you know that it's only 100 days to Christmas!? What!? Get stocking up on the good deals now. :)
(Expires: unknown)