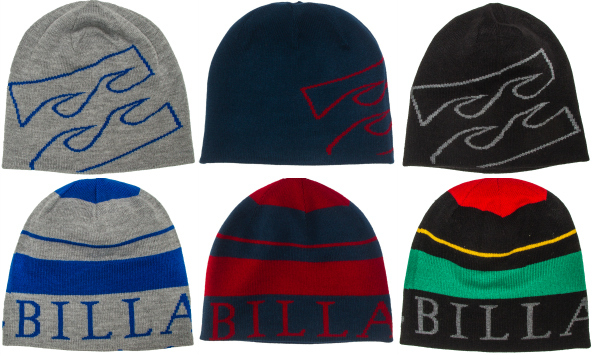 Winter is coming and heads are going to get cold. Protect your ears this season with the Timber Beanies from Billabong. Originally $22 each, they are now just $6.60 with free shipping! With three colour combinations available, you can buy a different hat for each family member - if they're not into Star Wars beanies!
Billabong is a really popular brand with teenagers and young adults. It is often thought of as a 'surf culture' brand and has sort of a hippy vibe to it. This beanie is sort of two beanies in one: it is reversible. On the one side is the Billabong logo and colourful pattern. On the other side is a cool wave-like pattern that you can see above. There are three colour combinations available:
Grey Heather
Rasta
Deep Sea
I would pick up either the Grey Heather or the Deep Sea, I find the Rasta just a little too colourful.
The beanie is made of acrylic knit, so it is nice and soft and won't itch on your head like other fabrics. These beanies are one-size fits all, so teens and adults should be good. Beanies like this are pretty nice for their stretch.
I like this deal because fall is here and ears are starting to get cold in the crisp air. It is, indeed, beanie weather. I also like this deal because the beanies are a great price and would make nice, practical stocking stuffers. Just role one of these beanies up, put a ribbon around it to keep it closed, and wedge it down into the recipient's stocking.
I used to love Billabong and had a couple pieces by them. Unfortunately, a mouse loved them more than I did and chewed a hole through my fave Billabong skirt. However, the quality of the items was always on-par for the full retail price. That is why deals on Billabong items like this - where it is 70% off - is really sweet.
(Expiry: Unknown)