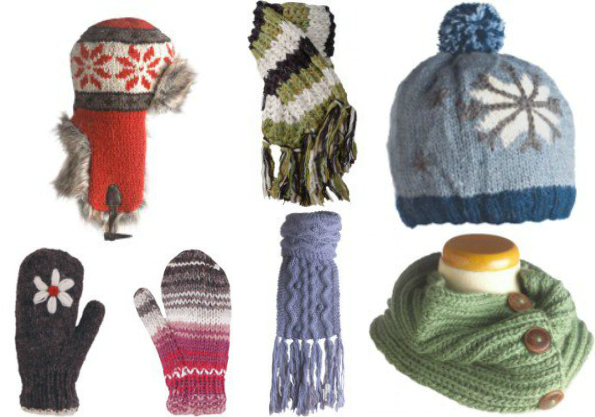 I am always looking for nice winter accessories for a good price. Today, Live Out There Canada is offering 50% off Laundromat scarves, toques, mitts, and more. With items starting at just $10 each, you could get a full set of winter accessories for $30 and free shipping as well. Place your order today, and receive your items by December 24th: just in time for Christmas.
These are winter essentials that every Canadian needs. a warm toque, a thick pair of mitts, and a comfy scarf will carry you through the worst that winter has to offer. I like stuff that matches, so I wanted to point out a matching toque and mitts combo you can score. This Monaco Earflap toque has all the features you want: ear flaps, dangling cords, and a small pom-pom. Originally $19.99, this toque is on sale for $10. You will want to pair that hat with these Monaco Mittens. Originally $19.99, they are also on sale for $10.
I like this combination because it comes to $20 - a budget maximum I have for gifts for those not in my immediate family or closest friends circle - and you get a really pretty matching set of winter gear that is sure to be used.
I have been looking for a muff - a faux fur hand warmer that you stick both hands into: it is sort of like a tube. However, this Bobby hand-warmerwill do just as well in either cream or dark grey. It uses the same principle: you just stick both your hands inside while you are out walking. It is easy to remove your hands and stick them back in. Originally $19.99, it is now on sale for $10.
You may be wondering where all the scarves are. Well, they are right here and these Blizzard Scarvesare pretty too. Originally $19.99, the red scarf is on sale for $10. The pink version is $2.50 more. I prefer chunkier scarves, so I would buy this chunky knit Bandit Scarf on sale from $19.99 down to $10.
There are some slightly more expensive cold weather accessories, but everything is so reasonably priced. The Men's Moscow Earflap is probably my favourite hat of them all. It has such cool long sides to the hat with a wonderful knit pattern and faux fur. Originally $39.99, this hat is on sale for $20.
Receive free shipping on your entire order and get your new winter accessories in time for Christmas.
(Expiry: 18th December 2015)