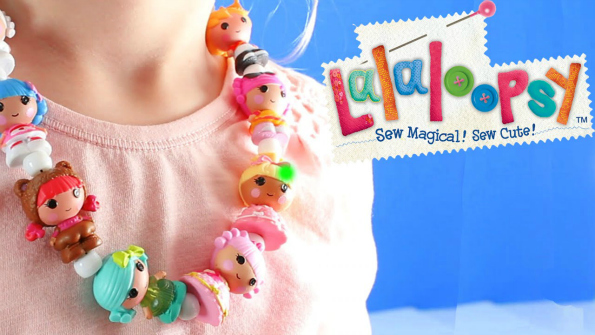 Lalaloopsy Tinies may be the cutest little toys I have EVER seen. They look exactly like Lalaloopsy dolls but in mini form. These are not only little dolls your child can play with, they also can be strung onto a necklace! There are five style packs to choose from or you can collect all five. Originally $14.94, each pack is on sale for $7.47. Receive free shipping to your local Canada Post or local Grab & Go locker.
Each pack has 10 different little Lalaloospy Tiny dolls in it. They show you nine little dolls so you can choose your favourite but the 10th doll is a surprise! It is blacked out in the image (as you can see). I price compared with Amazon Canada where each pack is currently $14.71. I also checked with Toys R Us where they had one pack (style four) priced at $12.99 but it is completely sold out.
Every character in these packs is different and there are over 240 different characters to collect. They are cute as a button and a ton of fun for little collectors. With 10 per pack, your child will be able to have endless fun playing with these tiny Lalaloopsy dolls. You can pick up two packs for the original price of one, thus giving your child twice the number of characters for the same price. One reviewer said:
My little girls LOVE the new Lalaloopsy Tinies. I personally love the fact that they are hard and not squishy ! My daughters love the characters and how true they are when compared to their bigger versions. My daugthers love that they can bring these along when we go to visit a friend, go on a play date, to the dr office, and even on vacation.
These are also super cool little figures because they each have a tiny hole in their bodies for stringing together. Your child can wear their tiny little Lalaloopsy dolls around their neck or around their wrist. These toys double as jewellery, which is a lot of fun!
Hypothetically, you could pick up all five style packs for $37.35 and get them shipped to your local post for free. That is 50 dolls for $37.35, which works out to 75 cents each. These would make great Christmas gifts.
(Expiry: Unknown)