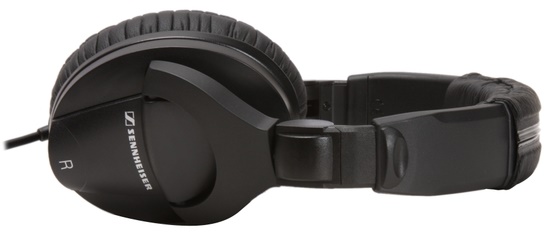 Amazon Canada has an excellent offer on the Sennheiser HD 280 PRO Headphones right now. Today, you can take 71% off the original price of these headphones and pay just $79.99 as opposed to the regular price which was $278.73. Amazon Canada will also throw in totally free shipping since this purchase is over $25. There are only 3 days until Christmas so unfortunately you won't receive this item in time to be wrapped up and put under the tree.
Whether you are a gamer, musician or just love music, a good set of quality headphones is a must. These Sennheiser HD 280 PRO Headphones won't disappoint. With the original price being in the $200 region, I would have never purchased these headphones personally. But with a 71% discount, even I am tempted to add them to my Amazon.ca shopping cart. I love when quality and affordability hold hands.
The Sennheiser HD 280 PRO Headphones are almost double this Amazon.ca price at other Canadian retailers, just have a look:
$139.99 @ Newegg.ca
$149.99 @ BestBuy.ca
These Sennheiser HD Headphones have a lot of different great qualities that make them worth this price. Both of my brothers always have a set of headphones on, so I thought maybe I would snag a pair for one of them for Christmas since they are higher quality than their current headset. I don't celebrate Christmas with them until close to the new year, so they have lots of time to arrive so I can give them as a gift. These Sennheiser headphones boast Duofol diaphragms that will provide very minimal distortion. The ear cup is also their unique grille-like casing design which is trendy looking for sure.
The ear pads appear to be comfortable. They are soft and crackle-free. There is nothing worse than hearing crackling while playing Call of Duty, right?! So here is your proof that affordability and quality can go hand-in-hand. If you look at the "Frequently Bought Together" bundle, you can add the Zalman Zm-Mic1 High Sensitivity Headphone Microphone to your purchase for an additional $10.63. That means you or your teenage son can talk to their friends on Call Of Duty and whatever other online games they may play. Pretty cool, right?
I love that Amazon Canada offers free shipping on orders over $25. For the most part I don't find many things under $25 that I want to purchase. Thus, so far I have not had to pay anything for shipping my Amazon Canada purchases right to my front door. We even have those community mailboxes now but my Amazon purchases still get delivered to my front door which is super convenient. Amazon Prime members don't have to spend $25 to get the free shipping.
(Expiry: Unknown)