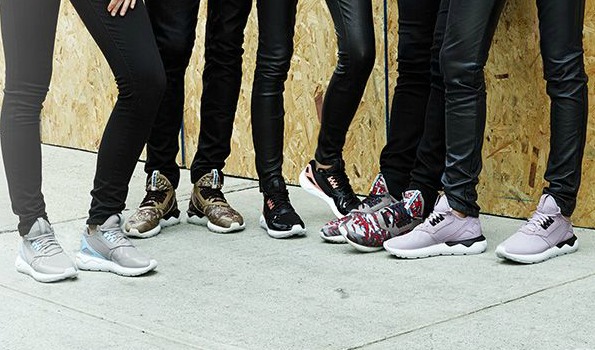 Adidas is offering 40% off sitewide this weekend with a friends and family sale. While this sale does restrict some items such as already reduced items, it is a great time to pick up some full priced items at a great discount. No coupon code is necessary. Just start plopping items in your cart!
Luckily, there are still plenty of choices! When I think of Adidas, one of the things I think of is running shoes. I love my runners, but I really hate the prices I shell out for them. I looked at some of the more popular sports shoes, and here is what I found that you could grab.
The Men's Copa Mundial soccer shoes are a little pricey to begin with at $160. You can grab your own pair now for only $96. These men's cleats are very popular and have been a mainstay in Adidas's line for quite a while. These shoes have 130 reviews and a strong five-star rating. If you need a good quality pair of adult size cleats, these are a strong contender.
For a less expensive pair of running shoes for men, you may want to check out the Men's Climachill Fresh 2 Shoes. These shoes were $100, but you can grab them for only $60. You will be able to choose between accents that are bright green, darker orange or black. Checking out the reviews, these look like they would be a solid bet. Even the few people who had anything negative to say were still saying they loved the shoes.
Check out the Women's Galaxy Shoes that were $80 but are now only $48. You can choose between flash pink details or details in vivid mint. I like that these shoes look sporty and colourful without having the entire shoe in crazy colours. Reviewers are reporting they are comfortable, light and great for indoor and outdoor activities.
Free shipping is available for all orders over $50. If you order is under the minimum, you will only pay $4.50 in shipping fees.
Anna first mentioned this deal to me and tried to swing an even better discount.:
I noticed on the Adidas.ca website that there is a 15% discount when you sign up for email updates. I signed up with a new email address to see if the 15% coupon code could be combined with the 40% cart discount, but sadly, it wouldn't double discount. So, it's 40% off the regular prices, but nothing more. :)
Too bad, but 40% off full price athletic shoes is still tempting to me! Head over now and pick up yourself a new pair of shoes for spring. This deal is sitewide, so do not forget to grab yourself a matching hoodie or a new pair of running shorts!
(Expiry: 10th May 2015)