30% off Kids' Safety Products @ Mabel's Labels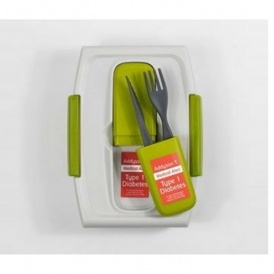 In recognition of National Autism Awareness Month, Mabel's Labels is offering 30% off Kids' Medical Labels, Custom Medical Tags and Kids' Safety Bracelets.

They will be running this sale until April 20, 2018:
Kids' Safety Bracelets
Customize these safety ID bracelets to include vital information and contact details in case your child is separated from their group on a school or camp field trip.
What you get: 30 disposable bracelets for $14.70 (reg. $21)
Mabel's Labels donates a portion of all sales of this product to Autism Speaks, an organization that promotes research and awareness about autism.

Custom Medical Tags
These waterproof, durable, custom medical tags offer maximum space to list medical conditions and concerns, and are perfect for backpacks, travel gear and lunch bags.
What you get: 6 medical tags for $14.70 (reg. $21)
Kids Medical Labels
Ideal for lunch containers, lunch bags, notebooks, travel gear and just about anywhere a medical alert is needed, these medical labels can be customized with your child's name, medical concern and contact information.
What you get: 24 labels for $14.70 (reg. $21)
Create labels in a style and font your kids will love, and be sure to check out any add-ons too.

Shipping is free on all Canadian orders.