You must remember playing with this brightly coloured interlocking pieces when you were younger! I know I do. I thought they were something only schools had, but no, you can purchase them too. Best Buy Canada currently has the Interstar 140 Piece Road & Traffic Set on sale for $49.98 including shipping. The kids are going to love playing with these on a rain day.
This same set sells for $60 @ Costco and $69 (on sale from $90) @ Staples, but the price isn't necessarily the wonderful thing about this set. I mean - yeah, spending $50 on a 140 piece set is great, but these sets are designed to develop co-ordination and logical thinking skills. Plus the kids will love playing with them. Win-win, right?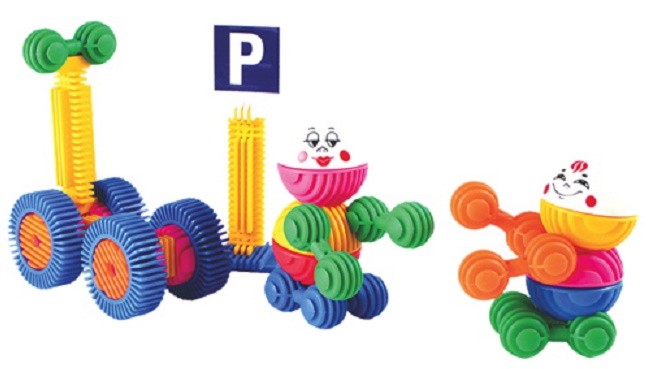 As you can tell by the photos, the Interstar Road and Traffic Set comes with quite a variety of safe blocks that are vibrantly coloured and interlock. They are easy to hold, and kids of most ages will enjoy active play trying to construct what their imaginations can imagine.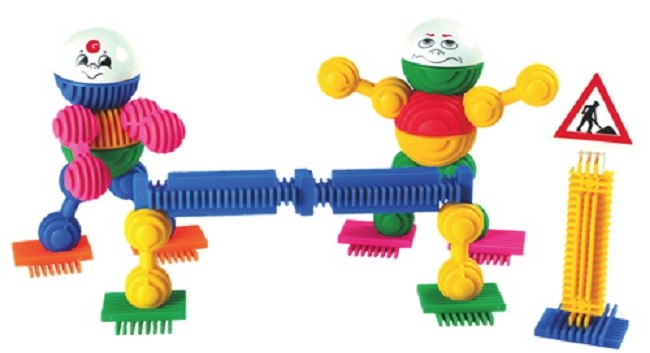 This set even comes complete with a storage box, so when it starts to rain you can just open up the box, set it on the living room floor or table and watch the creativeness happen. There's no wrong or right with this stuff, and with 140 pieces your children can form endless creations. This set even comes with road signs, so you can start to teach your child what each sign means.
BestBuy.ca throws in free shipping since this set is over $25.