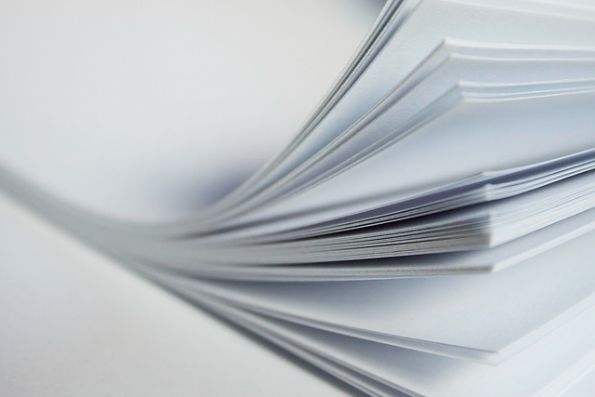 Do you need some paper to stock up for back to school? Check out the @theOFFICE Multi-Purpose Copy Paper on sale at Walmart Canada today. Originally costing $4.73, you can pick up a ream of this paper which includes 500 sheets for only $3.
School projects are coming and you need to have your printer stocked and ready. How many times have you found out late in the evening that your kid has a project due tomorrow? Stock up on copy paper now and make sure you have enough to keep the project moving along. This is a fantastic price for basic copy paper that can easily be used for school or business. Please note that this paper is designed for everyday use but is not acid-free for archival projects. This is the perfect paper to run through the printer for free printable projects, printable coupons such as this Bulk Barn coupon, or general business and office use.
Price Comparison
Over at Staples.ca, the Staples Multi-use Paper 20 lb with 500 sheets is available on sale for $5.49 per pack. I checked at Amazon.ca and the cheapest paper I could find is the Hammermill Premium Multi-Purpose Paper that includes 500 sheets for $6.37 per pack. At Best Buy Canada, the cheapest pack of paper you can purchase is the Sparco 500 Sheet Multi-Purpose Paper for $8.99 per pack.
Reviews
Reviews are looking very positive for this paper, with a solid five-star rating and 42 reviews. Here is a student's review who is happy with this budget-friendly purchase:
I bought this item a month ago. Good quality paper for regular school prints. Good price vs to some big brands out there which are pretty expensive. Would recommend it to a student who cares about their budget just like me...
Shipping
I wish Walmart.ca still had completely free shipping for this deal, but the minimum order to ship free is now $50. You could easily add a few packs of this paper to another order. I double-checked to make sure standard shipping applies, as each pack of this paper is 20 lbs. I threw six packs of paper in my cart and was still charged the standard shipping rate of $4.97 despite the heavier weight. You can also have this paper shipped to any Canada Post location completely free, or if  you are in Ontario you can ship it to the in-store Grab and Go lockers without paying shipping costs.
Stock up now for back to school, or just to have a stash for your own personal use. This is a solid buy. From what I have seen, this is the lowest price on paper around and is a deal that is not rolled out often.
Image Credit: Dan Taylr
(Expiry: Unknown)