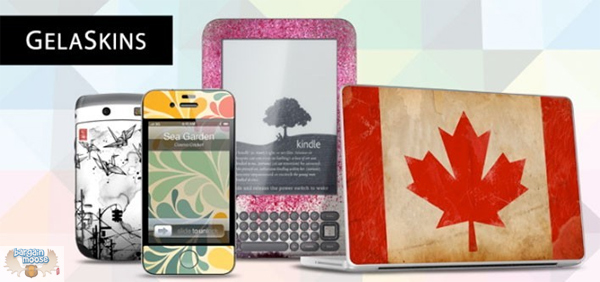 I love accessorising my electronics! I like personalising them to my taste. It also makes it easy to tell which iPhone is mine, whenever there are a few lying on the table, belonging to friends and family. That's why I think this is a pretty sweet deal on Gelaskins from Teambuy (available for the next 5 days). You can get $20 worth of Gelaskins for only $10.
You'll get $20 to spend on Gelaskins, and you can even use that credit towards shipping costs. This is handy too, because if your chosen items are under the $20 mark, use that extra credit for the shipping fees.
We've mentioned Gelaskins on Bargainmoose a few times, but in case you haven't heard of them, they're colourful skins which you can use on phones, iPads and the like. You can choose from the pre-designed skins on offer, or you can even create your own skins!
Here's an idea – a custom photo iPhone skin, using a family portrait. That would make a really cute Christmas gift!
I didn't buy a gelaskin branded one, but I have a very similar one on my iPad 2. It's designed as a snow white zombie eating the Apple logo, you can see it here. It's probably a bit macabre for everyone's taste, but I like it!