Mabel's Labels: Cyber Monday 40% off
26 November 2012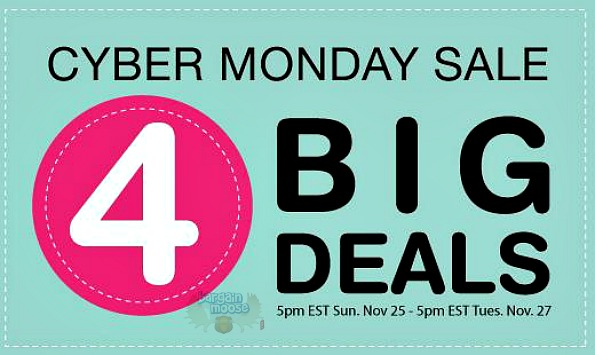 Mabel's Labels is offering some great savings for Cyber Monday. Save 40% off select products for 2 days only.
Here is what you will save on:
I have a little one in preschool this year and I know the importance of labeling his items.  Not only is it necessary so that he brings all of the proper belongings back home, it is actually mandatory for his school.  With a ton of messy art projects, indoor and outdoor shoes, hats, mitts and more, there are just too many extras for the teachers to keep track of.  Everything is labelled so when your child needs a new shirt because theirs got dirty in art, they will get their own and the messy one will go in the proper backpack.
I love the labels that Mabel's Labels has to offer so saving an additional 40% off select labels is a bonus for me.
(Expiry: 27th November 2012)