First Class Is Free @ Craftsy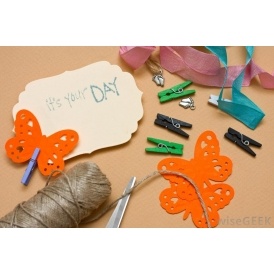 Thanks to our reader starbux430 for letting us know about this offer!
Just yesterday I was telling you guys about the sale at Craftsy.com where you could get a variety of classes on sale for $19 (down from $37). Our reader starbux430 let us know in the comments that you can actually get your very first Craftsy class for free by following the link below. Thanks! What an awesome offer!
This is a great way to take Craftsy.com classes for a test drive and see if they'll be a good way for you to learn a new hobby. I know I get nervous about spending money online for classes and services if I don't know how they work, so here is your chance to get your first class free of charge.
This offer applies to any classes valued up to $39. There are oodles of classes to choose from—here is your chance to learn about knitting, grilling, scrapbooking or any other craft you can think of. I can easily spot 10 different classes I would be interested in, but I can only get one for free. Maybe after that I can take advantage of the sale I wrote about yesterday?
Yesterday I wrote about this Sweater Modifications for a Custom Fit class. I think this is essential for most of us women—I don't know how many sweaters I have in my closet right now that I don't want to wear because they don't fit me as well as I would like them too. Are you in the same boat?
What Craftsy classes interest you?

(Expiry: 8th May 2016)