Classes For $19 (Were $37) @ Craftsy.com!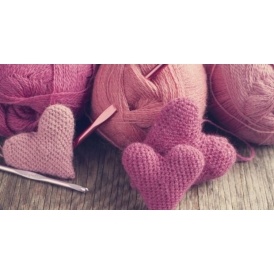 Hey you crafty moms out there. Have you tried Craftsy yet? It is a great place to improve on a hobby you love or pick up a brand-new hobby that you've yet to try. Craftsy offers all kinds of classes and lessons on how to make stuff yourself. The best part is right now most of the classes are on sale for $18.45! Yes, that is even in Canadian dollars.
There are 209 different Craftsy classes on sale for this price—I am sure you can find something that interests you. Great for a rainy day—you may want to even want to try than one?
I have a few sweaters in my closet that I never wear because they don't fit me properly. Wouldn't it be valuable to check out this Sweater Modifications for a Custom Fit class?
Have you ever wanted to try scrapbooking? It can be hard to find the time when you have a little one in tow, but maybe this class on Fun & Fast Scrapbooking is exactly what you need. Scrapbooks make great, personal gifts that come from the heart. I've been keeping a scrapbook diary of all my son's milestones so far.
There are so many classes available guys, you really need to have a look and see what interests you. You can learn everything from basics to advanced techniques of so many different skills and crafts from knitting to grilling.
What classes are you going to take?

(Expiry: Unknown)