Art.com: Up to 80% Off Sale & 40% Off Coupon Code (EXPIRED)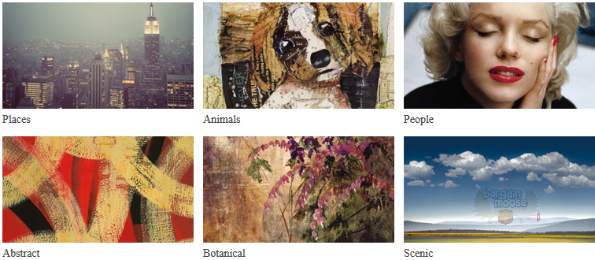 Art.com has an amazing combination of deals on right now! First, their clearance section is stocked full of art deals with up to 80% off! Then, you can use this 40% off coupon code on top of those sale prices to truly receive an amazing deal.
Click here to shop clearance art @ Art.com now
Coupon Code: EKDW8393
Discount: 40% off your purchase
Expiry: 6th July 2015
My favourite animal is the lovely horse. I have loved horses ever since I was a child and, as I have grown, this love of the creatures has stayed with me. I took horseback riding lessons when I was young and have always dreamed of owning a horse. Since I live in a small apartment in a small city, the best I can do is horse art. This lovely White on White horse print is currently on sale from $93.99 down to $22.99 - that is 76% off. After coupon code, pay just $13.79. They will give you the option to frame it but I think you could frame it cheaper yourself.

I delight in large discounts on beautiful items! While not my cup-of-tea, this art print of The Seine at Asnieres by Renoir is pretty famous. The 100cm x 70cm art print usually retails for $43.99, but it is now on sale for $10.99. After coupon code, pay $6.59.
You can also purchase framed prints and pictures on stretched canvas. I have a love affair with old powder rooms and rooms that just oozed femininity. Thus, I enjoy this Shabby Chic Room on canvas. Originally $37.99, the canvas is on sale for $15.99. Pay $9.59 after coupon.
For framed art, may i suggest a little Monet? This Monet framed print is both famous and small! Originally $99, Boulevard Des Capucines by Monet (25 x 30 cm) is on sale for $49.99. Pay just $29.99 after promo code.
Choose from so many amazing prints, framed prints, and canvas prints in the sale section. With up to 80% off the original price before the additional 40% off coupon code, you are sure to score an incredible deal.
Shipping depends upon what you are buying. A simple print only costs around $7 to ship whereas framed prints and canvas prints are substantially more. I would probably stick with just art prints to keep shipping costs low and then get the print framed here.
For this and future Art.com coupon codes, visit our forum.