Well.ca: Save 40% On Duracell Batteries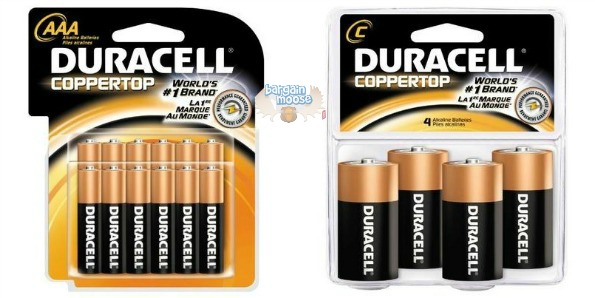 Get 40% off Duracell batteries at Well.ca this week. With batteries this affordable, you might as well stock up for Christmas.
We have so many battery-operated toys in our house. I don't know how it happens, because I really try not to buy these types of toys, but they sneak their way in like pesky fruit flies. I have a bevy of rechargeable batteries, but those are so costly to invest in, I only use them for the toys they use the most and that run through batteries very quickly, like their LeapPads. It also irks me that there isn't a uniform system to batteries, they take all different kinds and in weird quantities, like three AAA or seven D. So, don't fret, because you can get these top-quality batteries at a good price this week at Well.ca.
They sell every size of battery from the regular AA to hearing aid batteries to lithium medical batteries. I just realized right now that people who don't have kids need batteries too, for way more important things than a remote controlled car!
Some sample prices:
Shipping is free when you spend $25.
(Expiry: Unknown)