Well.ca Black Friday / Cyber Monday Deals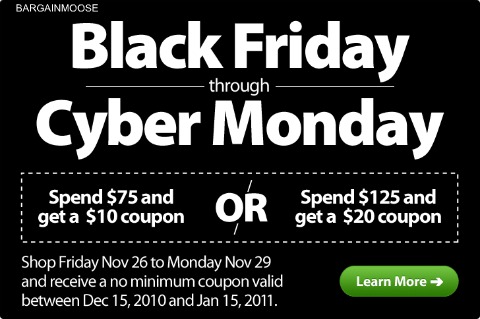 Well.ca is your go to place for drugstore type products. They offer free shipping across Canada on everything! This weekend they are also offering a $10 coupon on purchases of $75 and a $20 coupon on purchases of $175. To use the coupons there is no minimum required.
As always, free shipping to Canada. You can use the coupons between December 15, 2010 and January 15, 2011. Promotion goes till around midnight November 29, 2010.