Well.ca: 20% Off Litterless Lunch & Backpacks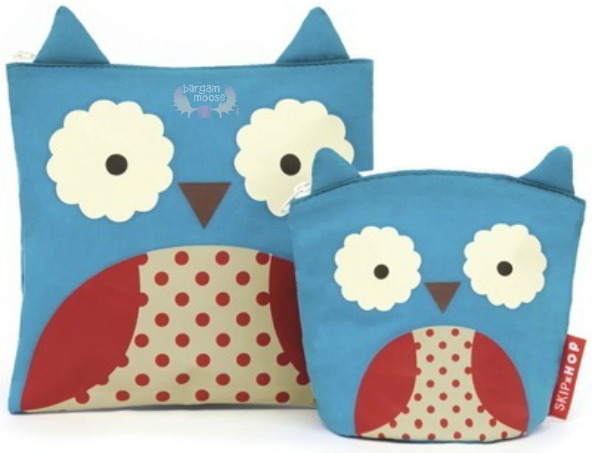 If you are anything like me, you are doing your research on the best prices on backpacks, school supplies and lunch kits. Well.ca is offering 20% off all litterless lunch items and backpacks this week.
I've been looking for something recently to replace the Planet Box obsession I have, which would have cost me more than $200 for three lunch kits and I just don't know if that is worth it. I have been told to look at Goodbyns, which are plastic, but BPA and phthalate free. The Bynto has three containers in one, which fits quite a bit of food. There are multiple reviews for this product and all are five-star, which definitely says a lot about this product. This one is in pink, but there are many other colours. Regularly $12.99, now $10.39.
If you want something a little larger, the Goodbyn Hero contains three compartments plus two dippers. This one regularly sells for $17.99, now $14.39.
If you prefer stainless steel, as I kind of do, you'll pay more for it, but you can get it on sale at Well.ca. This EcoLunchbox solo cube container was $22.99, now $18.39 and is definitely a step up from plastic lunch bags.
If you send hot food and need an insulated jar, I'm loving this Skip hop insulated food jar in owl. It was $19.99 and now only $15.99.
Water bottles are also an important part of the back to school routine. You want your kids to stay hydrated while at school and juice boxes are just so 1980. I prefer stainless steel for this item too and this Eco Vessel stainless steel water bottle (13oz) is not just cute, it is durable and leak-proof. It even has a removable tea strainer, which means its not just for kids.
Shipping from Well.ca is free when you spend $25 or more. If you are a new customer, you'll be pleased to get another $10 off your $40 order with Well.ca promo code.
(expiry: 18th August 2014)