The Body Shop Canada: Summer Fragrances 50% Off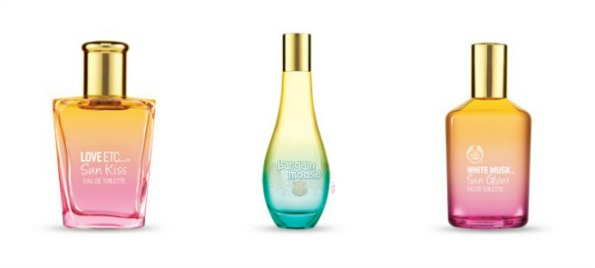 I love the summer fragrances that The Body Shop Canada has to offer, and for a limited time only, they have them on sale.  Save 50% on all summer fragrances right now online.
With this sale, there are three options to choose from:
The first two fragrances come in 50ml bottles but the third one comes in a 60ml bottle, so you will get a little more for the same price.
There is a huge bonus to getting these deals right now.  Almost the entire store is on sale for buy two, get one free, and they have included these fragrances with this deal which is rare.  Usually, when a product is on sale, they will not include it in the store wide deals.  For example, say you want one of each, the regular total would be $60 for three.  The sale price would be $30 for the three, but the price right now by doubling up on the deals is just a small $20! That is an incredible deal!
As for the cost of shipping, you will be able to get free shipping for orders of $75 or more, or pay a flat rate shipping fee of $5 for orders of $50 or more.
(Expiry: Unknown)