The Body Shop Canada: Save On Skin Care!
My favourite – The Canadian Body Shop store is having a semi annual skin care event. All of their skincare products on the linked page are on B2G1F – buy 2 get 1 free!!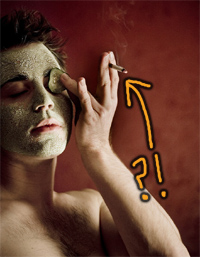 Where

: Online @ BodyShop.ca

Discount

; Buy 2 get 1 free on skincare

When

: NOW EXPIRED

This is a pretty good offer if you like the Body Shop merchandise. I like the look of their little skin care starter kits, especially the Tea Tree Oil Starter Kit for $30. I've used their Born Lippy Strawberry Lip Balm in the past – it's gorgeous!
Here's a point to note: All discounts will appear on the final credit card receipt that arrives with your package. So you might not see the discount appear in your cart, but only when you are charged by The Body Shop.
There is also a promo on select accessories, which are 30% off. I was just checking out some of their items. The Rubber Grip Eyelash Curler looks more like an implement of torture than a beauty device! Or the Smooth & Renew Loofah Pads – what is a loofah anyway? Googling tells me that it is the dried fibrous part of the fruit of a plant of the genus Luffa!!
Thanks puja.