Do you spend a fortune on luxury brand eyeshadow palettes? Check out our list of the best drugstore eyeshadow palettes available in Canada and you will save a fortune (and your peepers will thank you for it!).
Seriously, I do not understand why folks spend an arm and a leg when the best drugstore makeup brands have been upping their game to rival -- sometimes even out-do -- what the pricier makeup brands offer. Whether the colours you're looking for are bold, creamy, or all over the rainbow, these twelve palettes will give you everything you're looking for and sometimes more.
And it's not just eyeshadow palettes these days, mascara dupes and foundation dupes are all over the place and they're so good that even the best makeup experts can't tell the difference!
Here's our list of the best drugstore eyeshadow palettes. Let us know what you think in the comments below!

Covergirl TruNaked Series for $12.97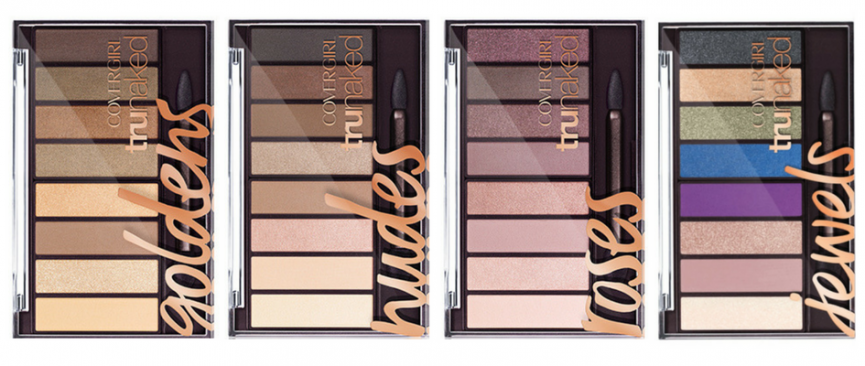 TruNaked Roses Eyeshadow Palette* includes the colours: Almond, Champagne, Baby, Rose Gold, Copper Rose, Dusk, Mauvegine, and Mousse.
Our top pick has to be Covergirl True Naked every day of the week. It offers a solid combination of nude, golden, and rose shades totalling eight shades altogether with a mix of shimmer and matte textures. The set includes a sponge-tipped applicator.
TruNaked Jewels Eyeshadow Palette includes the colours: Pearl, Quartz, Sunstone, Amethyst, Sapphire, Green-Amber, Gold, and Onyx.
This one, like the Roses set is also a winner -- the shades are obviously different but the quality is on par. The Jewels palette is soft and provides smooth pigmented shadows that are very similar to Urban Decay's Naked palette, with these providing warmer neutrals.
TruNaked Eyeshadow Nudes Palette includes the colours: Buff, Shell, Champagne, Fawn, Mink, Cocoa, Coffee, and Sable.
TruNaked Nudes Palette is as buttery smooth and easy to blend as the rest of the line, with the same versatility that comes from offering a healthy balance of shades and finishes, plus mattes and shimmers to build the most eye-catching dimensional looks. If you're only interested in neutral shades, with the occasional smokey flare, this is the set for you.

TruNaked Eyeshadow Goldens Palette includes the colours: Creme, Chiffon, Cookie, Sunkissed, Camel, Ginger, Ecru, and Sierra.
TruNaked Goldens Palette offers a slew of neutral shades, containing warmer shads of beige, tans, olives, and browns. Like the rest in this line, the shadows are baked, highly pigmented, with smooth application and rich payout.
* Only want to buy one? Top pick is definitely the Roses Palette! This one is a dupe for Urban Decay's Naked 3 palette and it comes highly recommended by beauty bloggers the world over!
New York Color Lovatics by Demi Lovato for $7.97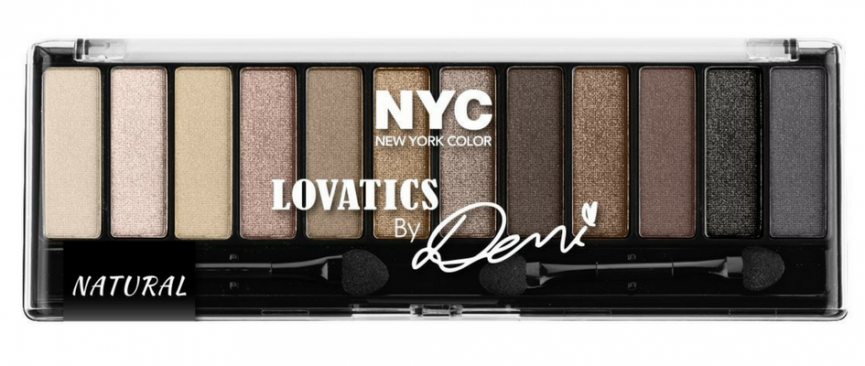 Packaged in a long sleek black case with transparent plastic lid, the NYC Lovatics by Demi Lovato set includes a combo of matte and shimmer shades (though, let's be honest they're not that shimmery), ranging from nude to smoky. The range of colours and shades, as well as the quality in soft, buttery, textured, and highly pigmented shades might remind you of a certain $54 Naked palette -- though this one is available for $7.97 instead!
Milani Everyday Eyes for $12.99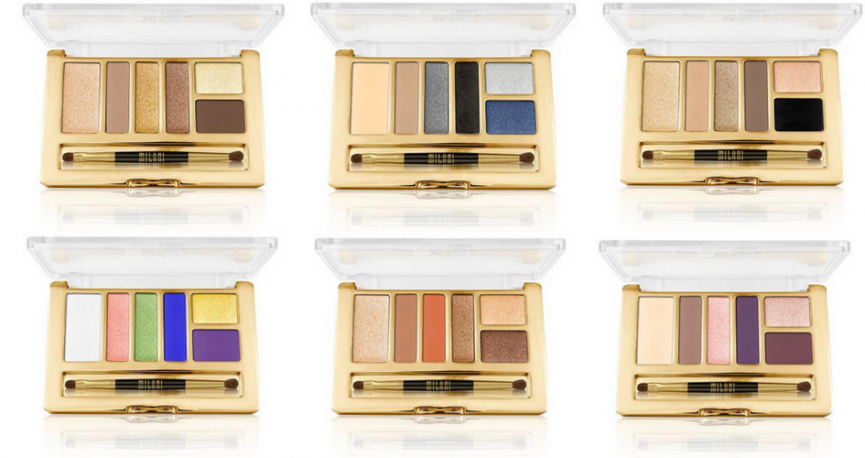 Milani's Everyday Eyes collection is a big winner when it comes to drugstore eyeshadow palettes. These press powder eyeshadows are highly pigmented, buttery, and according to some "blends like a dream." Most of these sets offer a mix of shimmer and matte shadows to contour and highlight. The best part (besides the price) is that these are great for novice and experienced makeup-lovers with a step-by-step guide for pro application.
The line comes in six compact options:
* Bonus: the Milani set comes with an excellent dual-ended pro-artistry brush (so no cheap sponge brush!). Top pick is the
Maybelline The Rock Nudes Palette for $13.96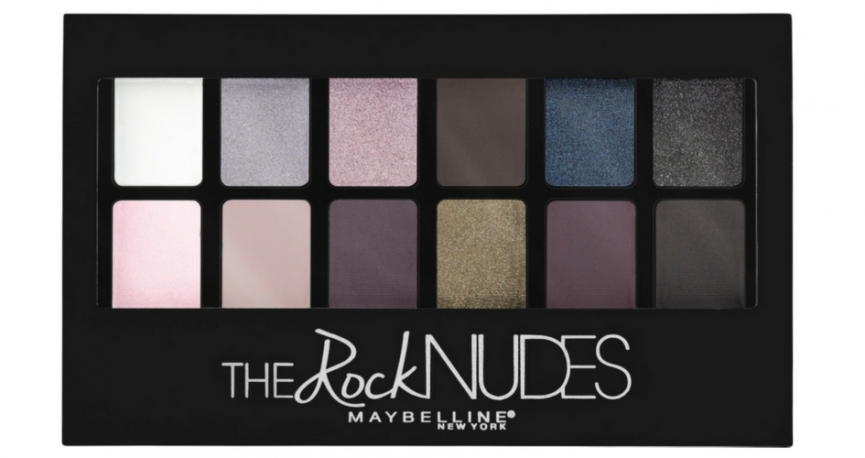 A twelve-shade compact Rock Nudes by Maybelline eye shadow palette that delivers a smoky rocker look with metallic shades that include both mattes and shimmers with metallic shades ranging from shimmering white, to pearly beige, to metallic olive, purple, and a matte black.
That's all for now! Let us know what you think :)