T-Fal Emeril Non-Stick XL Grill Was $250 Now $80 @ London Drugs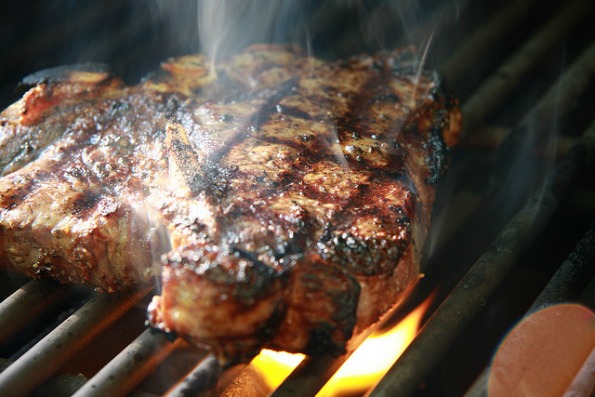 The T-fal Emeril Non-Stick grill is on deep discount just in time for all of your healthy New Years resolutions. This grill was $250 and is now only $79.99. A free shipping code is also available if this is your first order and you sign up for the London Drugs e-newsletter.
Alternatively, you can also try the Freeship10a11b12c coupon code for free shipping - it may work for you too.
This excellent little table top grill is now on sale just in time for those New Year's resolutions. Grilling as most of us know, is a great way to create lean meats and vegetables. I am a big fan of grilling because it tastes great and can trim calories by reducing the amount of needed oil. I know in the winter I miss lounging in the backyard with a drink while the grill sizzles. This grill can bring you a little taste of summer inside your home.
This grill includes extra-large plates so you can grill for just yourself or a crowd. The plates also go in the dishwasher. Perfect, less scrubbing for me! It also has two different temperature controls so you can have two items grilling at once. I would love to try shrimp and chicken together or meat and veggies. It also comes with a splatter guard and drip tray. I noticed a few people mentioned the outside of this grill can get very hot so just be careful when it is cleanup time.
Another good point is many of us live in apartments or condos, myself included. Not all of the units allow you to have a BBQ for safety reasons. Use this grill to get the same technique without trying to sneak in a BBQ. In my last apartment,  if the office caught you with a grill and someone had called the fire department, you had to pay the bill for the fire department's time and trucks! Better to pick up a tabletop grill and save everyone the trouble.
I snooped around to compare prices. Factory Direct is offering the same grill for $89. Amazon is also offering this tabletop grill on sale but they have only discounted it down to $99. Save the $20 and buy this one at London Drugs.
The few people who are talking about this tabletop grill in Canada seem to be enjoying it.
All bbq'ed meats were juicy and tender and the unit is easy to control and clean. It met all my expectations.
Over the border in the states, the reviews are also positive.
Excellent, I love my new grill! It is much easier to clean than my current tabletop grill. The plates and splashguard can be washed in the dishwasher so the cleanup is much quicker. I would recommend this grill to anyone. The grill is larger than I expected it to be but that is no problem for me, I am a very satisfied customer.
Bargainmoosers what is your favorite food to throw on the grill?
(Image Credit: Mike- anotherpintplease)
(Expiry 1st January, 2015)