Spoil Yourself With $20 Off A Massage @ Groupon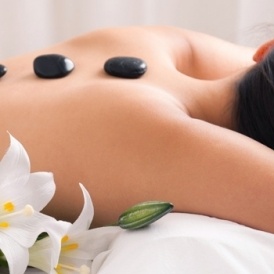 Okay - seriously. Now is the time to spoil yourself. If you are a new Groupon Customer, you can use the code JACKSON to get $20 off massage deals for the next couple days. You must spend a minimum of $30 though - but what a stellar discount! It is not often you spoil yourself, and now you won't even feel guilty.
I know how much I would appreciate a spa day. We found a stellar deal for it, so now you just need to score a babysitter. New Groupon customers get get $20 off one deal from the above link. There are some exclusions, but this code seems to apply to any of the offers I am interested in.
How about a Swedish Massage? A local salon has a Groupon to get 59% off a Swedish Message - and pay just $39. Once I apply the $20 discount, my total is left at $19 which is a stellar deal for a bit of (priceless) relaxation.
I've also always been interested in those detox foot massages, so I wish that they had one local to me. There is one about 39 km away, but that is a bit farther than I am willing to drive for a deal here.
What did you score with your $20 discount at Groupon today?
(Expiry: 8th July 2016)