(EXPIRED) Sephora: Spend $25 and Receive 8 Quality Samples (Beauty Insiders Only)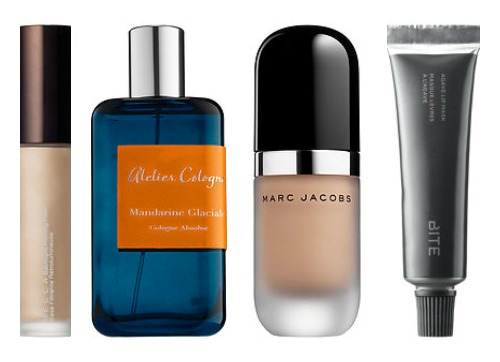 *Looks like they sold out already girls*
This has to be one of my favorite sales yet. The always wonderful Sephora has an incredible offer going on right now. If you spend $25, you receive 8 free samples. Now, this may not seem like a big deal, until you read more about the provided samples. Each sample is top quality, name brand products that I've been wanting to get my hands on for quite some time already. I've already used a few of these products, and I absolutely love them.
Let me start this off by saying that I would most likely spend $25 at Sephora without any extra incentive, however, it always helps. I am quite the Sephora lover, so many of these products are already familiar to me, such as the Atelier Cologne. This cologne has such a delicious and long lasting scent, that you may never go back once you try it, so I can see why it was an easy choice to add as a sample in this deal. This citrus fresh cologne is a Sephora exclusive, created in southern Italy. This alone makes this deal worth while, as the original price for a full size bottle is $130.
Another one of my favorite products is the Marc Jacobs Re(Marc)able Full Cover Foundation. This incredible, full coverage,  foundation is to die for. The acclaimed matte foundation is silky and light, in true Marc Jacobs fashion. Originally $69.99, this sample is another great reason to spend a few dollars at Sephora today.
Here is a list of the samples provided in your Sephora gift bag;
In order to get these amazing samples in a Sephora gift bag, all you have to do is spend $25, and enter the code BEAUTYFEED upon check out. Let's be honest, $25 at Sephora is easy to do, and in fact, I would pay $25 for those samples alone! But then again, I'm a self proclaimed make-up addict, so not much can keep me away from this deal.
As for your shipping options, if you end up spending $50, it's free! Otherwise, your standard shipping rate for your order below $25 is a flat rate of $7.95, and $11.95 for express shipping, straight to your door!
(Expires: Valid while supplies last)