Rexall Canada: Get a Free $15 Rexall Gift Coupon When You Spend $50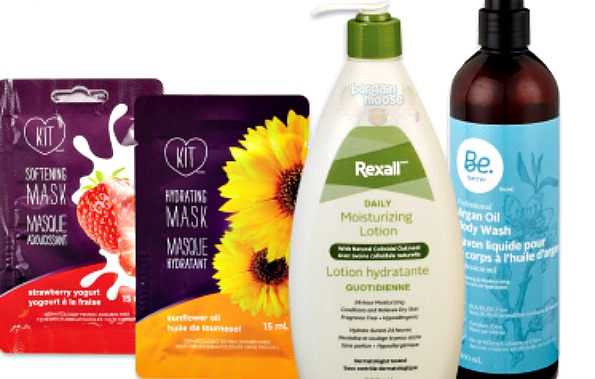 There is an awesome new offer happening at Rexall Canada that will be valid for just two days only.  Get a free $15 gift coupon when you spend just $50 or more on almost anything at your local Rexall Canada store.
Just like any Rexall Canada deal, some exclusions will apply. It will exclude things such as Gift Cards, Lottery Tickets, Pre Paid Cards and a few other common things.  Once you have a total of $50 or more after taxes and coupons, you will be give a $15 gift coupon (basically a gift card) to be used on your next purchase at any Rexall Canada location.
If you have not yet shopped at Rexall, they have just about anything you could need.  They offer things like grocery items, toiletries, cleaning products, cards, toys, health care item and much more.  I was at my local one last weekend and they are already stocking up with Halloween candy and decorations.  This deal is the perfect time to start your Halloween shopping early and get all stocked up and save on your next purchase.
I personally plan on heading in and getting some Halloween items now and a few other things and then use the $15 gift coupon for my groceries on my next visit.  That will bring my monthly bill down by $15, which is a nice little chunk of change.
They have some great deals to watch for this week.  You can get Aveeno products on sale for buy one, get one 50% off.  They also have a variety of medicine and vitamins on sale for buy one get one 50% off as well. Their Colgate toothpaste and toothbrushes are on on sale for just $0.99 each and they even have boxes of Savvy Home tissues on sale for just $0.57 each!  With prices like this, you could do some stockpiling and get a free gift coupon to boot!
Keep in mind it will be one coupon per purchase, per customer, per day.  With that being said, you could split up your purchases and head in Friday and Saturday spending $50 each to get your two gift coupons to use later on.
(Expiry: 2oth September 2014)