Physicians Formula Canada: New Mail In Rebates For 2014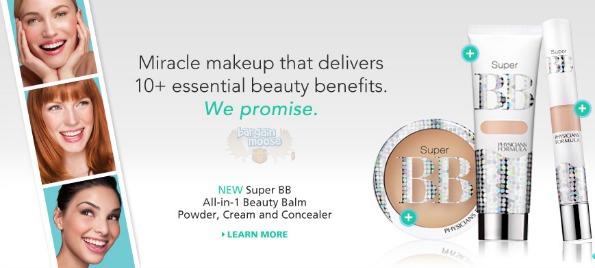 Most people know how to save money by using coupons, or price matching, or buying sale items, but a lot of people forget about one of the best ways to save money on purchases; mail in rebates! There are a lot of products out there that have mail in rebates that will save you anywhere form $0.50 all the way to getting the entire amount paid for a product back, making it free.
Physicians Formula is one of those companies that usually has some great mail in rebates to take advantage of.  Right now, they have 37 different mail in rebates to print off and get money back for their various products.
I am not going to list all 37 rebates that you can get, but I will let you know about a few of them.
$6 Mail-in-Rebate - Youthful Wear Spotless Concealer
$9 Mail-in-Rebate - Mineral Wear Oh So Radiant! Mineral Powder
$9 Mail-in-Rebate - Organic Wear CC Cream
$9 Mail-in-Rebate - Mineral Wear Powder
$9 Mail-in-Rebate - Super BB Cream
$8 Mail-in-Rebate - Nude Wear Blush
For all of them you will need to keep your receipt and make sure you circle the purchase price on the receipt. You will also need to print off the mail in rebate that goes along with your product and send it in by the deadline listed in the info. Make sure to check the fine print on each mail in rebate, as there could be some special requirements.  Also, keep an eye on the expiry dates because some of the mail in rebates listed on their website are still from last year. You want to make sure that any one you print off and use has the expiry date of 2014 in the fine print.
(Expiry: Various Dates)