MiniTrade Coupon Code: 15% Off Sitewide TODAY (EXPIRED)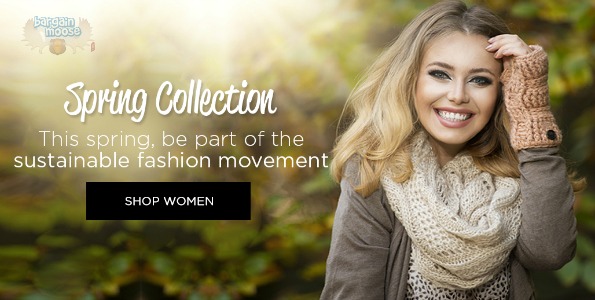 It has been a while since I blogged about Minitrade, which is a shame. They are one of my favourite consignment stores making a difference in women's wardrobes! Today, they are offering a 15% off coupon code for all items excluding Mcouture and the clearance section.
Click here to shop @ Minitrade Canada now
Coupon Code: SPRING15
Discount: 15% off
Expiry: 24th March 2015
I really like this coupon because it covers the entire website. Usually, Mimitrade's coupons only give you a discount on specific items like outwear, athletic wear, boys clothing, and etcetera.
Minitrade is a women and children's online consignment shop. Women send in their 'like new' condition clothing for a bit of credit and a bit of closet space. The savings is passed on to you as you can buy good quality and brand name clothing at a fraction of the original price. Here are some of my picks.
The Women Short sleeves top by Mexx comes in a size small. This top originally retailed for $76 and is being sold for $22.80. After coupon code, you will pay just $19.38. I know there are many women upset that Mexx will no longer exist. This is a nice way to get your hands on some Mexx apparel right now. I love the fun blocks like patter in this shirt. I think it would look great with a grey skirt and black pumps.
Guess is a very popular brand. These Guess Women Jeans retailed for $98 and are now $29.40. After coupon code, pay just $24.99. They jeans are a size 22 and come in perfect condition. If you found these on clearance at your local Guess store, I am sure you would pick them up at this price!
I rather like this Tommy Hilfiger Women's Sweater in stripes. The v-neck would complement my shape and I like the play between lighter and darker blue. It feels nautical. The short comes in a medium and would retail for $75. Currently, the shirt is priced at $22.50. After coupon code, pay just $19.12.
I suggest bookmarking searches for your favourite brands. I have occasionally seen Lululemon on the website, but it always goes out of stock very quickly. If you are a fan of the popular athletic wear company, then I highly recommend bookmarking their designer page. Other brands like Lole also seem to be popular.
Receive free shipping on orders of $50 or more. You will also receive, if you want, a free shipping bag to send back clothes you have that you no longer wear or need. Earn credit through selling gently used clothing.
For this and future Minitrade coupon codes, visit our forum.