Marcelle Canada: B1G1 Offer On Everything!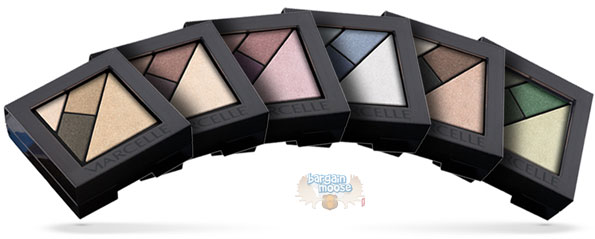 Love Marcelle? Then you're in luck because just in time for back to school, they have just begun a BOGO offer on everything site wide. This means that for any item that you get, you will also get another same one for free! The second item will automatically be added at checkout.
Back in July, Marcelle ran an amazing offer with a discount of up to 50% off, which Eva wrote about at the time, and I actually took advantage of the offer myself. I managed to score four eye liners, one mascara, two lip glosses and two face cleansers for just $55 instead of a regular price of $110. Although this discount isn't the same, I can tell you about the items that I got, as I just love them so much!
For years now, I have been buying the Marcelle waterproof eyeliner for its regular price of $10.95 and even at that price, it's well worth it. At first, I used to only wear the midnight black colour but I have since switched to espresso and I absolutely love both. Although I need to sometimes re-apply it in the evening, it stays on practically all day and is indeed waterproof. The one colour that I didn't particularly like, however, is the taupe, as it had too much of smudged-look for my taste but in general, all of their eyeliners have a great colour to them and are long-lasting.
I had also bought the Xtension Plus+ prolash growth complex mascara for $14.95 and although I haven't noticed "visibly longer and thicker lashes in just two weeks" as Marcelle promises, I do see an immediate difference when I put in on. Another great thing about it is that it doesn't clump, and wipes away easily if you happen to apply it to your eyelids, as it always happens to me.
Usually, I only use Laroche-Posay facial cleanser but this time around, I decided to give Marcelle's 3 in 1 micellar solution a try and I loved it. Not only is it cheaper than the one I usually buy from Laroche-Posay as it's $19.99, but it also removed all of my make-up from the very first try. I also really like that I don't need to tip the bottle over to get the solution on my make-up remover pad; you simply need to press the pad against the top a couple of items instead.
Shipping is free on orders over $50 and is quick. Back in July, I had ordered on a Friday and received my order on Tuesday!
(Expiry: 31st August 2014)