Lunapads Canada: 20% Off Diva Cups & Kits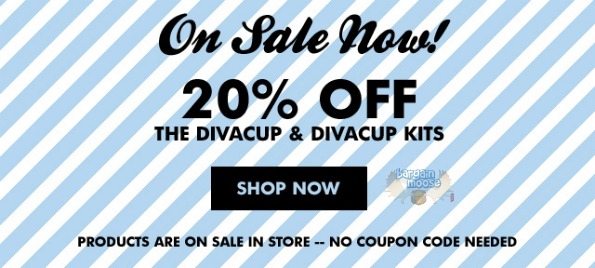 Lunapads Canada is offering 20% off the Diva Cup and all Diva Cup Kits, no coupon code is needed.
The Diva Cup is usually $39.99, but during this promotion it is down to $31.99. You can also pick up some great kits with a variety of accessories for excellent prices. Even the most expensive Diva Kit, the Deluxe DivaCup Kit with Long Pantyliners, is a reasonable price. Originally $85.94 it is on sale for $68.75.
Be sure to check out the Lunapads Coupon Codes in the forum as there are active coupons right now! Our exclusive coupon code will get you an additional $5 off $35. Use coupon code MOOSE5OFF.
Sale expiry: 31st, May 2012