London Drugs Canada: 50% Off Hoover Air Revolve Canister Vacuum Just $200!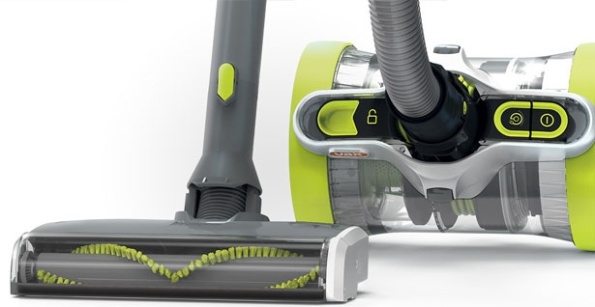 If you have kids, pets and a husband then you know having a quality vacuum is very important to ensure that everyone gets to live the full length of their life, right? If I keep having to pick up crushed Goldfish crackers out of the carpet, someone might lose an arm. That is why I think it best to invest in a quality vacuum, much like this Hoover Air Revolve Canister Vacuum. There is a reason we jokingly call our dog, "Hoover". You can get 50% off this vacuum at London Drugs right now and pay just $199.99.
At other Canadian retailers like Lowes.ca and CanadianTire.ca, this vacuum is still going for a whopping $399.99. I think the price of $199.99 is much more appealing. The great thing about Hoover vacuums is that they last forever. Now, I don't literally mean forever, but our last Hoover had a lifespan of well over 5 years before we decided to get something else. Now that's a good bang for your buck.
The Hoover Air Revolve Canister Vacuum would be my first choice when it comes to Hoover products. The WindTunnel has 3 lifts and will remove embedded dirt with the 3 channels of different suctions. The power nozzle can be used on hardwood or carpet, and you can switch between the two with the touch of a button. Plus, if you have pets then there is one fabulous feature with this vacuum - it locks in allergens. So if you have a cousin coming over that is allergic to cats, give a quick vacuum of the house and the Hoover will lock in all the allergens that it picks up. It is also great to use in homes with a lot of furniture or decor. It can swivel easily which makes getting into those hard-to-reach places not so hard after all.
London Drugs has a few shipping options available to their shoppers as well. So, if you sign up for their email newsletter you will get a coupon code for free shipping. However, since this item is just one cent shy of getting free shipping, I think it is best for you to save that coupon code for a less expensive item. Your best bet is to find a small filler item to get you to the $200 mark with this deal. I really like the London Look Bamboo and Jute Mitt which was $5.99 and is now $1.99.
Moosers, do you like Hoover products?
(Expiry: Unknown)