Lise Watier Canada: Free Gift Worth $100 When You Spend $75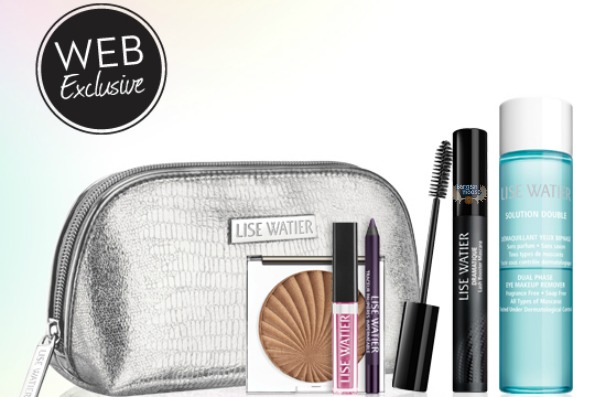 Online only, spend $75 at Lise Watier and get a free gift set worth $100 this weekend.
Everything that is included in the gift is pictured in the banner above. It looks like you'll get a makeup case, mascara, liner, and much more.
I've never tried Lise Watier, but I'd really like to revamp my cosmetics drawer. I have makeup in there from when I got married… ten years ago. Considering I'm moving in two months, I can take this opportunity to throw out the old stuff and make room in the new drawer for the new stuff. Getting a gift like this with purchase is the perfect way to try out cosmetics without spending a lot on them. Obviously, you need to spend $75, but you could buy one of their tried and true bestsellers and hope for the best.
I looked at the 2014 Elle Beauty Grand Prix winners and found this Feline eyeliner, which helps get you that cat eye you always wanted. Lately I've been feeling like my makeup routine is too blah and my eyes could use some drama to distract from the dark circles underneath and this product could be helpful. $20
I also found this Portfolio professional correctors, which has a paraben-free five-way concealer, which is good for all the different skin ailments like dark circles or uneven skin tone. This will also help with my bleh eye problem! $32
Since you're spending $75, you'll also get free shipping and two free samples. That's another nice bonus.
(Expiry: 21st April 2014)