Kiehls Canada Promo Code: Exclusive 20% off & Free Shipping on $75+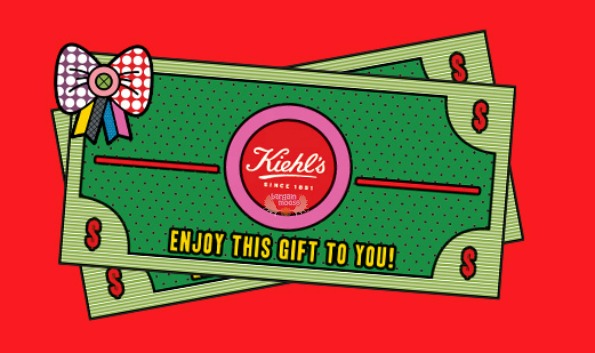 If you are looking for that perfect gift to give someone who has everything, look no further than Kiehls. We've got an exclusive 20% plus free shipping on a $75 order when you buy two or more products.
Click here to shop @ Kiehls.ca now
Coupon Code: MOOSE
Discount: 20% off
Expiry: 22nd November 2014
You've got two and a half days to take advantage of this exclusive coupon. Why I say Kiehls is for someone who has everything is because truly, everyone can use skin care and Kiehls is so luxurious and really not on the cheap side, that this is something everyone can appreciate.
I often get free samples of different beauty products and at a recent conference, I got an armload, but one day I had super dry hands and looking through all my samples, not one was a hand cream! Hand cream is something everyone I know uses because lets face it, Canadian winters indoors are dry and having dry hands sucks. My son also told me the other day that dry lips aren't fun either and I'd have to say dry anything is the pits.
Kiehls has this ultimate strength hand salve that is supposed to be amazing. This is for anyone who gets severely dry hands, like those who work outside, with paper, in wet environments, etc. It has 190 reviews and 5 hearts as a rating. Get the 75mL tube for $18.
I'd like to get my hubby this classic shaving routine set as he really doesn't take good care of his skin. Maybe if I can help him with great products he'll start trying. This set is $55 and includes Facial Fuel facewash, moisturizer and ultimate brushless shave cream.
As long as you fill your cart with at least two items and it totals over $75, you'll get the 20% off and free shipping. It isn't too often that Kiehls offers this high of a discount, and you are getting it exclusively with this Kiehls coupon code.