Kiehl's Canada Coupon Code: Free 5 Piece Deluxe Essential Set With Any Purchase $50+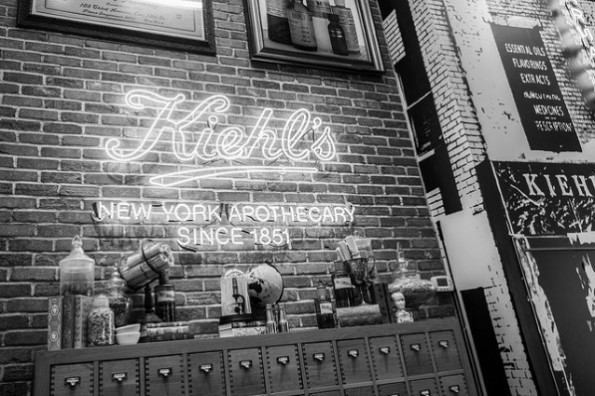 Start your weekend off with a sweet treat!  Kiehl's is offering a free five piece Deluxe Essential Set with any purchase of $50 or more!
Click here to shop @ Kiehl's Canada now
Coupon Code:  ESSENTIALS
Discount:  Free 5 piece Deluxe Essential Set with any purchase of $50 or more
Expiry:  3rd August 2014
Kiehl's has been around for what seems like forever (actually since 1851) and serve their customers with unique and natural skin and hair care formulas using advanced science to ensure the utmost in quality. I always feel luxurious when I'm treating my skin or hair to a Kiehl's treatment, and I especially love getting a freebie while I'm at it!
Let's talk about the freebie first. This five piece Deluxe Essential Set includes samples of Ultimate Strength Hand Salve Deluxe, Powerful-Strength Line-Reducing Concentrate, Clearly Corrective Deluxe, and Midnight Recovery Eye Deluxe.
How are you going to get all of that goodness?  Spend $50, use this coupon code and it's yours.  My top picks from Kiehl's are:
 Ultra Facial Cream ($35 for 50 ML or $56 for 125 ML) which is an all day moisturizer that leaves your skin visibly well-balanced and healthy looking.  I especially love this cream in the cold weather months as it is specifically designed to offer protection in cold temperatures.
Superbly Smoothing Argan Hair Pak ($35 for 235 ML).  This silicone and paraben-free formula tames the frizziest and most unruly hair with replenishing moisture and shine.
Creamy Eye Treatment with Avocado ($35 for 15 ML or $56 for 28 ML).  This Ophthalmologist and Dermatologist-tested formula won't migrate into your eyes while it gently moisturizes that delicate eye-area skin.  Here is what one reviewer had to say:
This eye cream is life changing. For the longest time I had red puffy eyes that aged me by about ten years. Finally I came into Kiehl's and they recommended this product and after a few nights my eyes were finally back to normal. I use it every night now. This eye cream also never stings or irritates your eyes like some other lotions do.
Kiehl's offers the option to auto-replenish your product(s) of choice every one, two, three, six, or eight months.  Aside from not running out of your favourite potion, this option offers you free shipping and a deluxe sample.
Want more free stuff?  Every order offers three complimentary samples that you get to choose from (34 are currently available).
Shipping is free on all orders over $60.  If you spend less than $60, a flat rate of $6.96 for shipping will apply.
Check back to the Bargainmoose forum for more Kiehl's coupons in the future!
(Photo credit:  Michael Choi)