Infiniti Pro Secret Curl Snap Hot Hair Rollers just $11.49 @ Amazon (EXPIRED)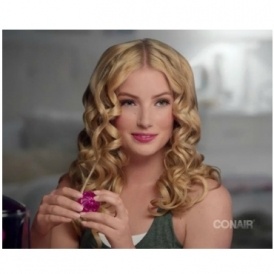 I came across this awesome deal on Amazon and, thinking of wedding and graduation season, I had to share. If you want a super easy, gentler way of adding curl and/or volume to your hair, check out the Infiniti Pro Secret Curl Snap Hair Rollers for just $11.49 at Amazon Canada.
These hot rollers are awesome. I have a lot of long, thick hair and I find them very easy to use. With my hair, they just add the right amount of wave when I use chunkier sections but if you use smaller sections, you can get that great defined curl, too.
The set comes with 12 rollers in two different sizes. The rollers heat up fast and have a silicone surface which helps create shine; it's also a bit gentler on the hair. Here's the best part: they don't require separate clips. After you've rolled your hair, they just snap shut! (If they don't close easily, you've probably rolled a bit too much hair.)
The Infiniti Pro Secret Curl Snap Hair Rollers even come with a 2-year warranty. I paid much more than $11.49 for these; they're still selling for $40 at Walmart and even more elsewhere.
If you're not a Prime member, be sure to top up your order to $25 to receive free shipping.
(Expires: Unknown)