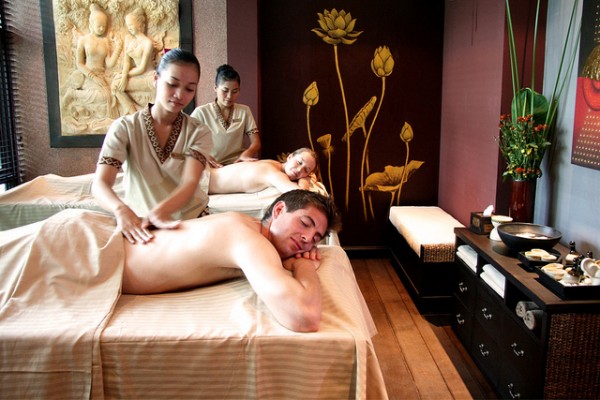 If you've ever had a facial or body massage, you know that to feel like a king or queen for a few hours, it'll cost you. Spa treatments are a great way to rejuvenate your body, mind, and soul, but, at $100 a pop it might be worth your while to learn how to create your own in-home spa to save some money. So start lighting those aromatherapy candles from the dollar store, put on your big fluffy robe, and turn on some Florence & The Machine, because it's time to try out some DIY spa treatments at Spa Su Casa.
The Facial – Facials are meant to cleanse your skin to give you a fresher and healthier glow. The most common method of reproducing the spa facial at home is to make your own facial scrub and facial mask. The facial scrub exfoliates your skin to open up your pores, while the mask is used to get into those pores and slough off all the impurities and dead skin cells.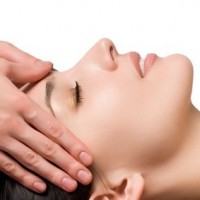 If you've got a sweet tooth (like myself), you may want to try out this Brown Sugar Scrub recipe. With only three simple ingredients (brown sugar, olive oil, and honey), not only will it be impossible to mess up this mixture, but all of the elements are probably already in your kitchen. For your facial mask, this Green-Papaya Brightening Mask is equally simple and delicious to make, using only papaya, plain yogurt, and honey. With any leftover ingredients, you'll be able to enjoy a nice breakfast too. It's a win-win situation!
The Body Scrub – A bit of an extension of the facial scrub, the body scrub is meant to exfoliate your skin and improve blood circulation throughout your entire body. If you have any extra facial scrub, that would work just as well, otherwise you can try out this recipe for a Coffee Body Scrub. Using 2 cups of coffee grounds, ½ cup of white sugar and 3 tablespoons of olive oil, you'll have healthier skin and be incredibly alert for several hours afterwards.
The Body Massage – Obviously this might be a bit difficult to do yourself, that is to say, without a partner, but if you want to avoid paying upwards of $100 for a massage, you can get a perfectly fine massage at a massage school in your area. They often offer discounted rates. If you just want a quick massage on the cheap, the next time you go to Sears or Costco, why not spend a few extended minutes trying out all of their new massage chair models?
The Hydro-massage – If your bathtub has jets, you're halfway to destination relaxation already. Much like the body massage, the hydro-massage is another way to increase blood circulation, relax your muscles, and help eliminate stress. If you aren't so lucky as to have a luxury bathtub, it might be time to check out the hot tub at the local community centre. Remember though, staying in the hot tub for more than 10 to 15 minutes may just get you too relaxed and fall asleep.
Head Massage – For the ultimate cost-effective DIY spa treatment, there is the head massage. I personally can't afford to get my hair cut every week just to get my head massaged, but I can afford 5 or more dollars for this amazing invention. I'm telling you, this little metal head massager will pay for itself in a matter of minutes.
What kind of spa treatments do you do to pamper yourself at home?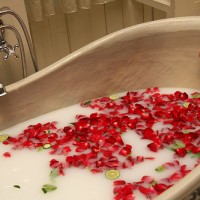 (Image Credits: denniswong; taraangkorhotel; visitfingerlakes)