HOT!! 1.18L Tide Detergent for $0.49 & Free Shipping @ Well.ca!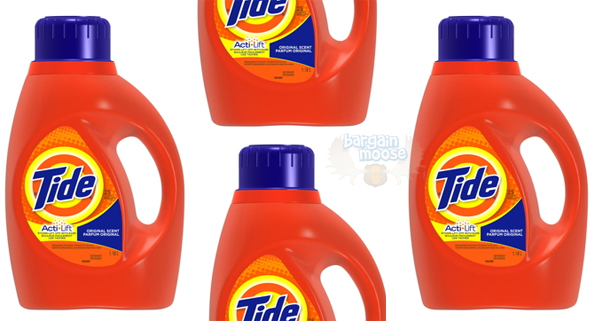 Over on our Well.ca discount coupons page, Bargainmooser sshaikh has found a super hot deal! You can get a 1.18L bottle of Tide detergent for only $0.49 with free shipping, using this coupon code from Well.ca!
Click here to order your Tide detergent @ Well.ca now (Expired)
CouponCode: TIDEWELL5
Discount: $5 off Tide
Expires: 28th May 2012
UPDATE - price now increased to $9.99 on the detergent, making it $4.99 after the coupon code - deal has expired!
When you're going through checkout, use this coupon code on the last page, where it says "Discount Coupon Redemption Code." You'd have to pay by credit card, as the interac option isn't available on such a small order.
Also, I haven't ordered yet as I want to get this post up as fast as possible - the discount is possibly for new accounts only, as many Well.ca coupons are. If an existing account has success using this coupon code, please let us know in the comments below. UPDATE -works for existing accounts, and it is one per customer.
Great find sshaikh! Sshaikh actually paid $0.55 for his including taxes, it's showing as $0.51 for me. :) Hot diggity!