Goodness Me! Coupon Code: 20% Off Order (FS @ $25)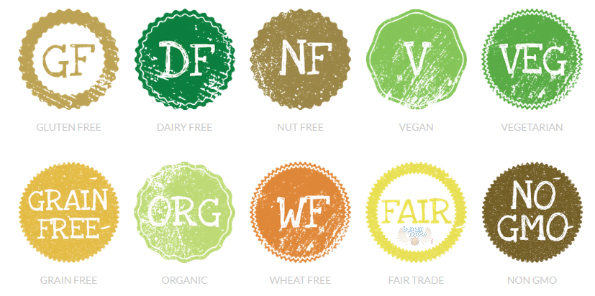 Goodness Me! is a great little Canadian market selling natural foods, supplements, personal care items, and more. Use the following coupon code to receive 20% off your order.
Click here to shop @ Goodness Me Canada now
Coupon Code: KHRF
Discount: 20% off
Expiry: Unknown
I have my friend Stephen to thank for pointing this company out to me. He was on a hunt to find better prices on Dr. Bronner's bars of soap. I had sent him to Superstore, where he picked up a bar to try for $4.99. He loved it but did not love the price (yes, it costs more than Ivory). Goodness Me! has the same price for the soap as Superstore: $4.99 per bar. After coupon code, each bar costs only $3.99. My friend likes his Dr. Bronner's Lavender Bar. Goodness me carried seven different scents, thus I purchased one of each because it is the best price I have ever seen for this soap. For example, Well.ca currently has the same soap on sale from $7.29, down to $5.46.
Oral care is another product I have to purchase all natural. If I am going to be careful about what I put in my mouth, then I should also take care with the type of toothpaste I use to clean my mouth. My favourite toothpaste is Green Apple Toothpaste, 75ml by Green Beaver. This toothpaste retails for $4.99, but comes down to $3.99 after coupon. The same toothpaste retails for $5.79 on Well.ca.
John Masters Organics is a staple brand in natural beauty products. I have tried the Bare - Unscented Shampoo, 236ml and been quite satisfied with it as a basic shampoo. The shampoo retails for $14.99, but comes down to $11.99 after coupon. This is an incredible deal as Well.ca sells the same size bottle of this shampoo for $20. Just on this product, it is a savings of $8.
I am very impressed with this website. Some of my favourite products can be found for prices less than the usual places I buy from. Goodness Me is even competitive with Superstore prices, a rare thing for a small company. I just placed an order yesterday, and I plan to place more orders in the future. As an added bonus, Goodness Me offers free shipping on just $25 or more.
There is also a Goodness Me coupon code for free shipping with no minimum available. You can only use one coupon code at a time, so choose the one that is best for you.