Eloquii (US) Coupon Code: 60% Off Select Styles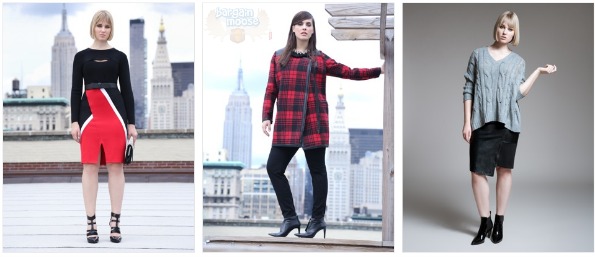 Eloquii is a US contemporary fashion store that specializes in sizes 14 through 24. If you want to expand your usual shopping horizons, then take a peek at their store and use the following high value coupon code for 60% off select fashions.
Click here to shop select clothing @ Eloquuii (US) now
Coupon Code: FLASHFALL
Discount: 60% off select styles
Expiry: 29th September 2014 @ 9AM
I am not sure what time zone this expires, so I suggest buying sooner rather than later. Only the clothing through the above link qualifies for the coupon code. However, you have your choice of 59 pieces of clothing and accessories.
Every woman needs a little black dress and this Studio Studded Yoke Contour Dress is one hot number. With a stud embellished front yoke for accent, this midi dress will spice up your evening and highlight your best features. The dress retails for $110, but after coupon code it comes down to just $44.
I love straps and I am excited that the fashion industry is embracing straps in everyday wear. This Strappy Flare Dress may be pink, but the black strap accents really keep this dress from being a Pretty in Pink moment to something with a little more sass. The strappy dress also retails for $110, and will cost you just $44 after coupon. On the website, there are pictures of girls who have bought the dress. I like this feature because it shows you how the dress looks on women of different shapes and sizes. One reviewer says:
Love this dress! You can tell immediately how well made it is, the quality of the fabric is excellent. It fit well and I had no trouble with the neck strap or the zipper. Wore this to a premiere and got nothing but compliments on it, can't recommend it enough.
There are some accessories to choose from as well. I like the Laced Wide Tie Belt that was $38 and will come down to $15.20 after coupon. There are several colours available including black, red, and blue. Belts are a great way to accept a dress and draw attention to your waist.
Eloquii shipping starts at $13 and goes up depending upon your order. For orders of $150 or more, the shipping cost will be 22% of your order. Now, that seems high and I am sure some of you are gasping. However, including in that shipping fee is all duty so there will be no extra fees at your door. With this 60% off coupon code, you are saving far more money than the shipping is going to cost you.