Unicorn Tears Lipstick Dupe! $21 w/Free Ship @ MAC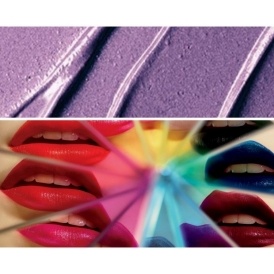 We can be creatures of comfort at times. I had been using a delightful lipstick in a light, pink purple/blue shade of cool iridescence much of the time. When that was discontinued, I wanted to move on to Too Faced Unicorn Tears lipstick but I can't find availability. It's out of stock on the Too Faced website and was selling for $26.
Upon researching, I see some people are quite fond of MAC's 'Pick Me, Pick me!' Lipstick, and claim it be similar to Unicorn Tears. The MAC shade is a muted lavender shade with a pink pearl frost.
Normally you have to spend over $65 to receive free shipping, but I noticed this offer:

Free Express Shipping! Use code: MACEXP and enjoy free express shipping on all Canadian orders. Offer valid for a limited time.
I tested the code out myself, and sure enough, I can get one MAC lipstick for the usual price of $21 and get free express shipping! Now I have to pore over the rest of the site of course. One can never have too much makeup, right?