Canadian Freebies: Sample of Poise Hourglass Pads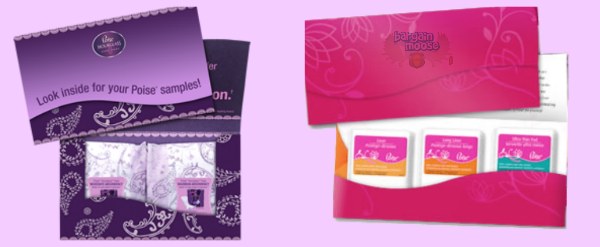 There is a new free sample pack on Poise's website: it is for Hourglass shaped pads. Included in your free sample will be 1 hourglass shaped moderate pad, 1 hourglass shaped maximum pad, 1 coupon and an informational brochure.
Make sure to choose CANADIAN ENGLISH in the top-ish bar or you will only see a list of states!
They also still have the other freebie I mentioned in a pervious blog post. It is a free liner kit and you would get 2 different size liners, an ultra thin pad, a coupon and a brochure. You can pick whichever one you want through the main link above. :-)
If you do not use disposable pads/liners here are some ideas for what to do with them:
donate to women's shelters / community centres / YWCA
give to a friend/relative who does
stocking stuffers
art supplies